Well, the day started out as any other...Marley trying all the hats in the house.
But, then again, she did have a new special one to sport.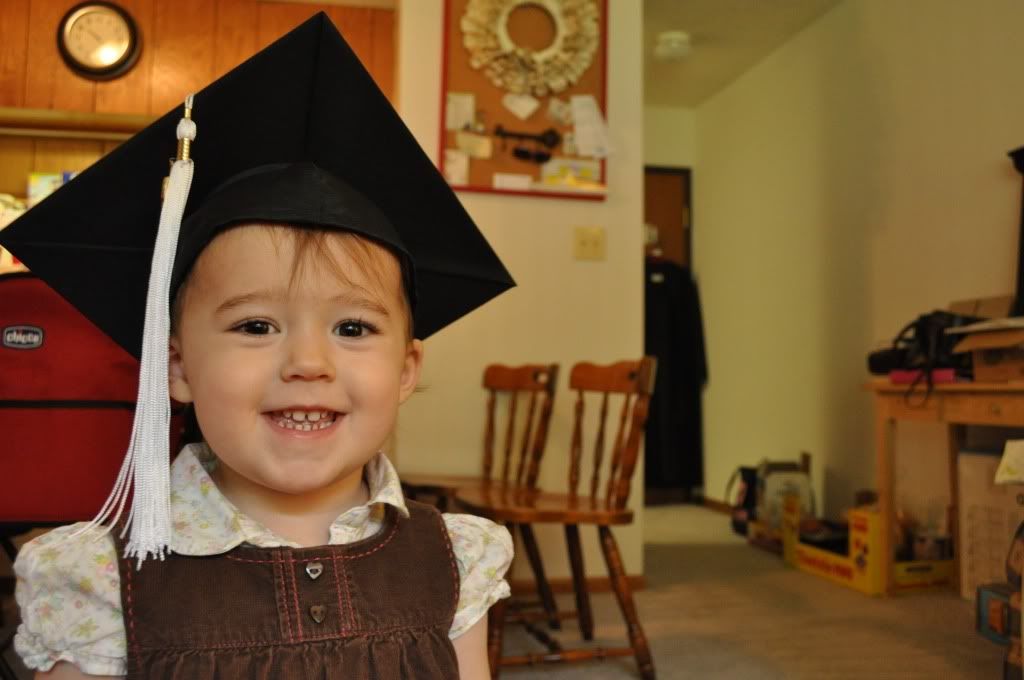 Then with cap and gown we headed to the Roller Skate Museum.
Random I know, but it's free, we hadn't been and we needed to kill some touristy time before the ceremony.
I didn't get any pictures of the RSM, sorry.
We ate our picnic lunch in the car because it was ridiculously windy that day.
I don't know why, but I was super nervous all day. I was so relieved once we were finally in the Devaney Center.
Here are Grandma Nette and Marley keepin' it real while we waited and waited.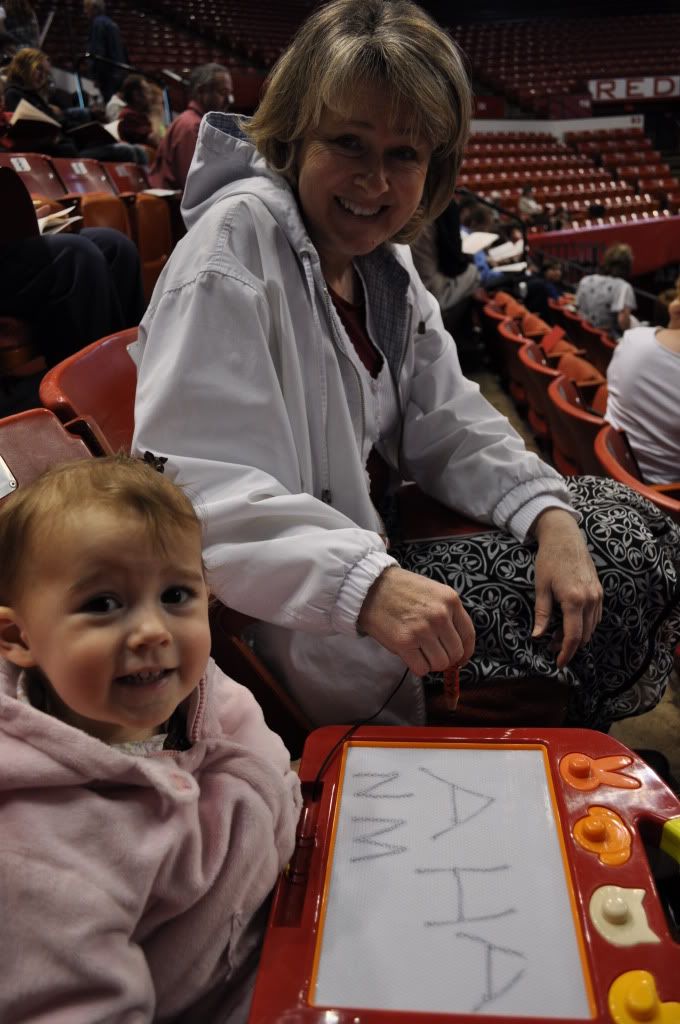 Here's Nathan's college banner thingy!
Here are Grandma and Grandpa Alger!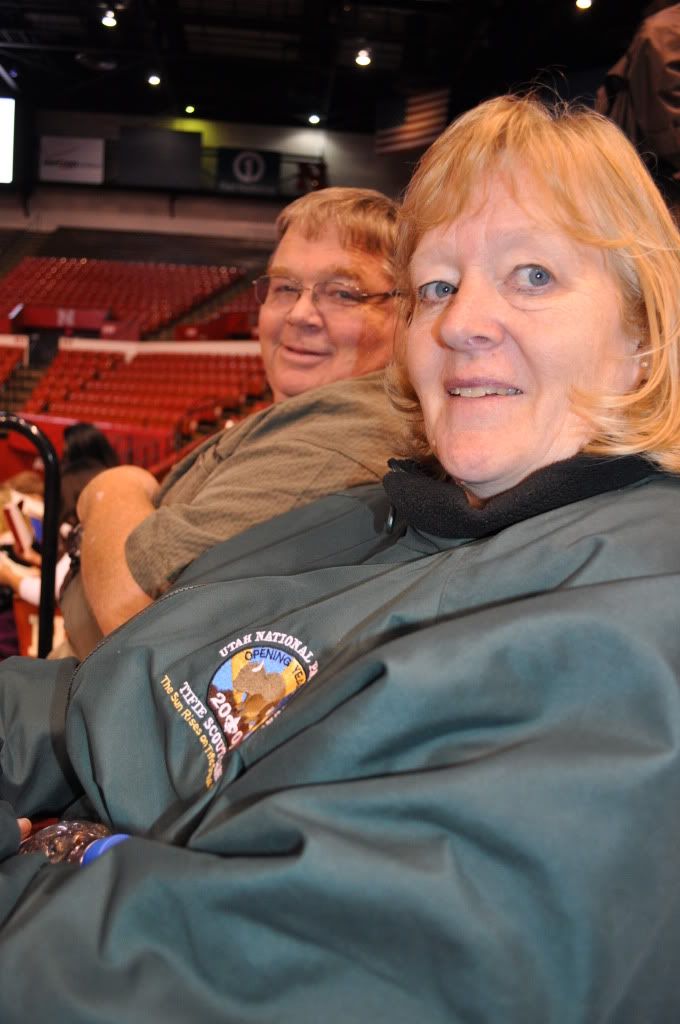 Oh, and the banners that were next to Nathan's banner.
Here is Nathan's name listed on the Jumbo Tron.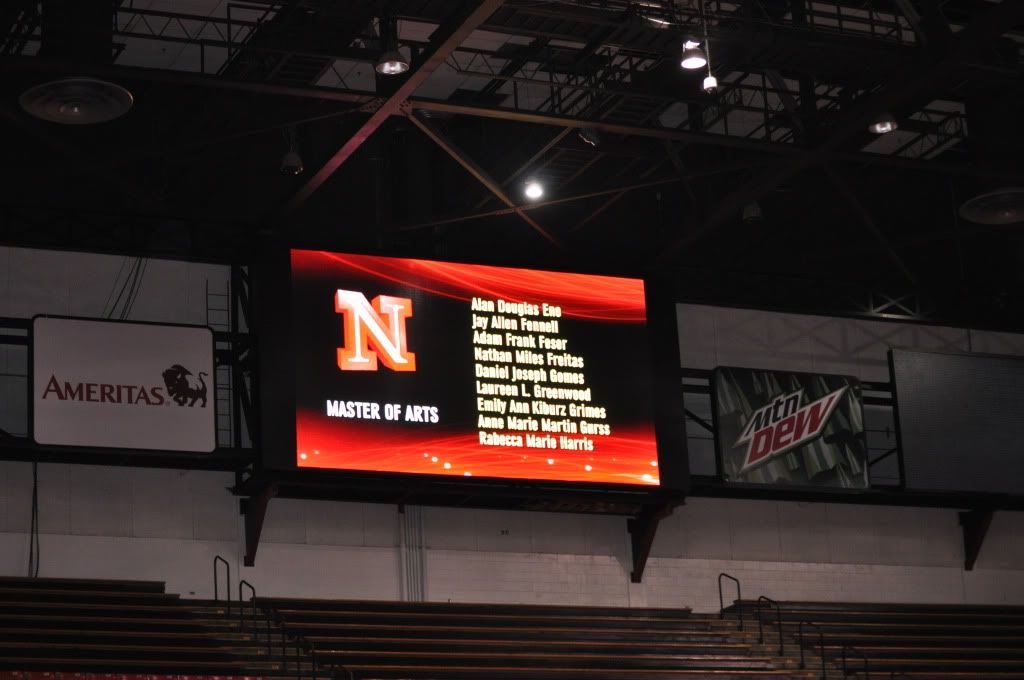 What? Can't see it?
Is this better?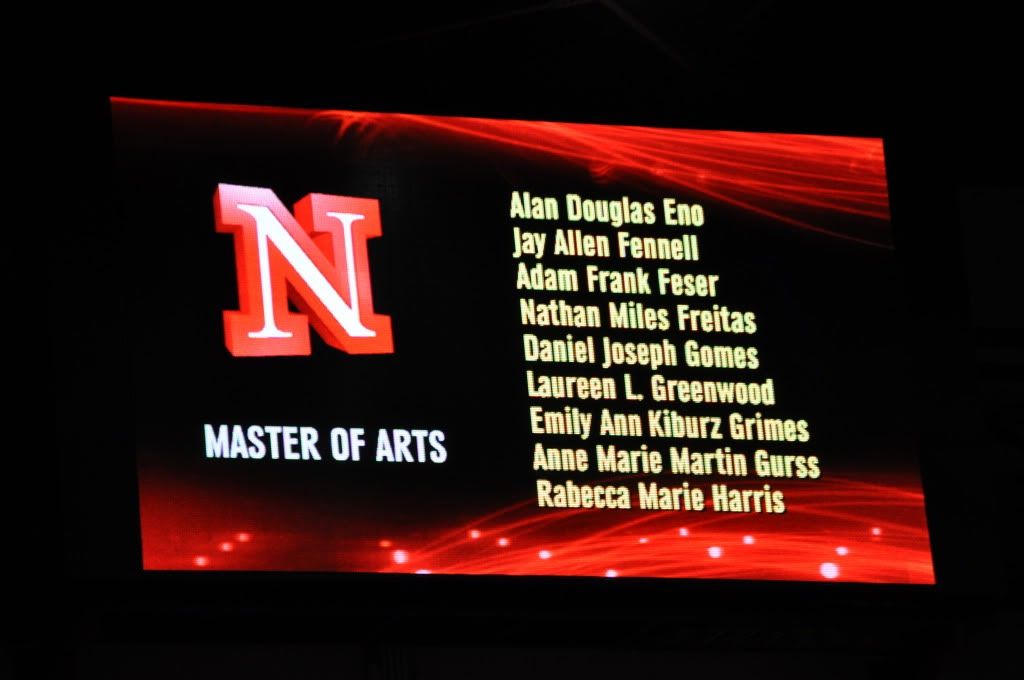 Fancy huh?
Here's me and my million tear smile! (will blog that story! promise.)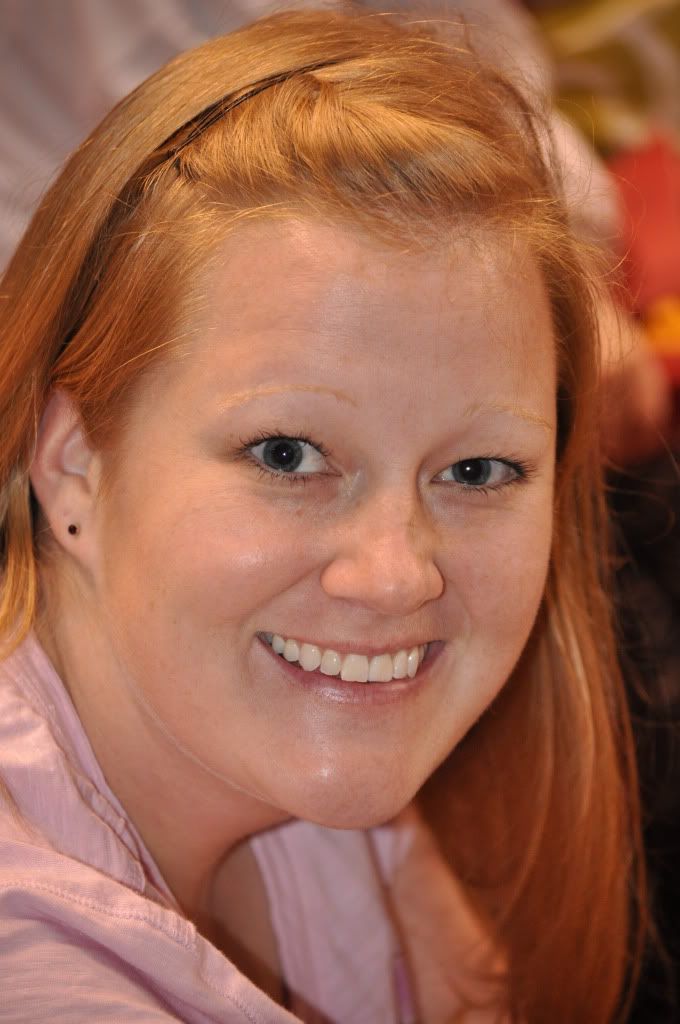 Waiting and waiting.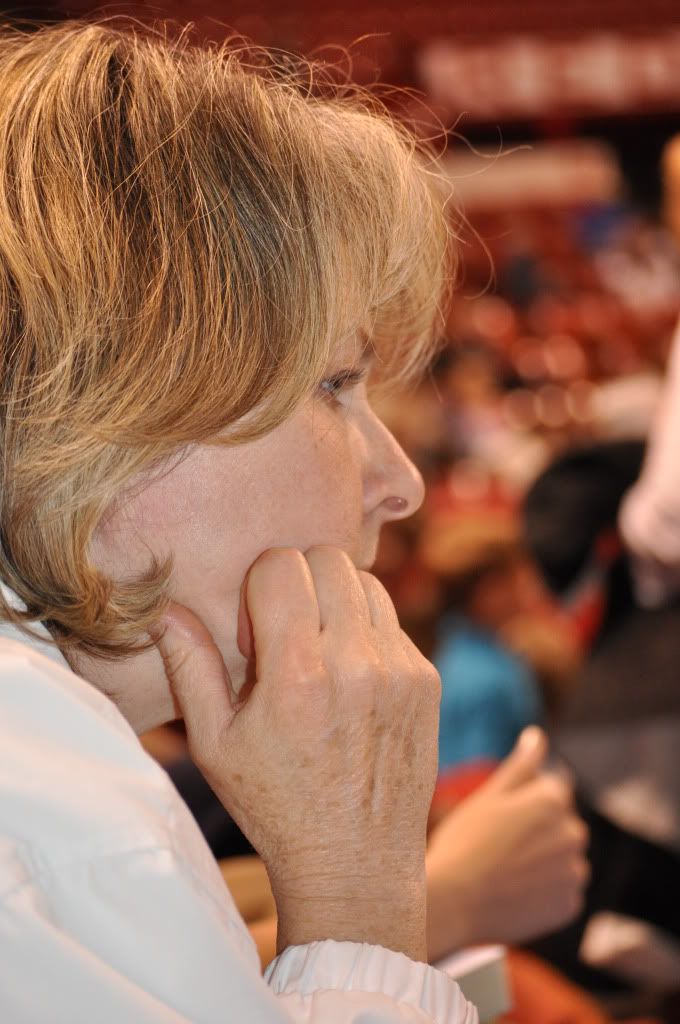 Here's a Nebraska banner.
This banner was carried by a Marshall at the front of the processional.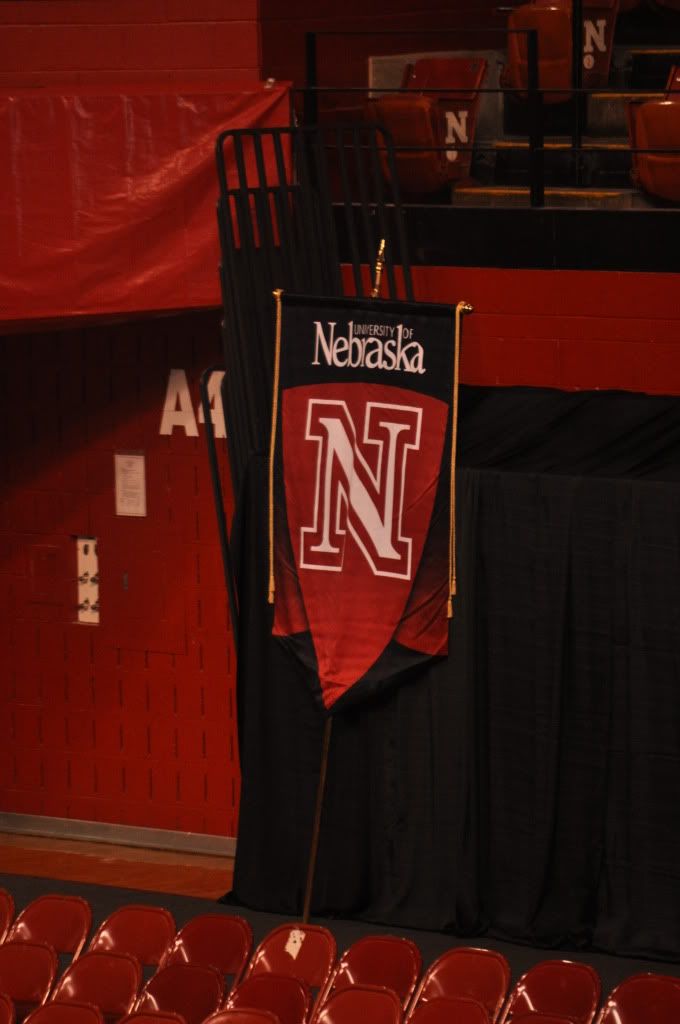 They had a BIG OL' N banner! I wish someone had ironed it!
The brass trio. They played some pretty music while we waited.
We didn't get a picture of Nathan walking in the processional because he ended up walking right beneath us. But, we had a nice view of him once he got to his seat.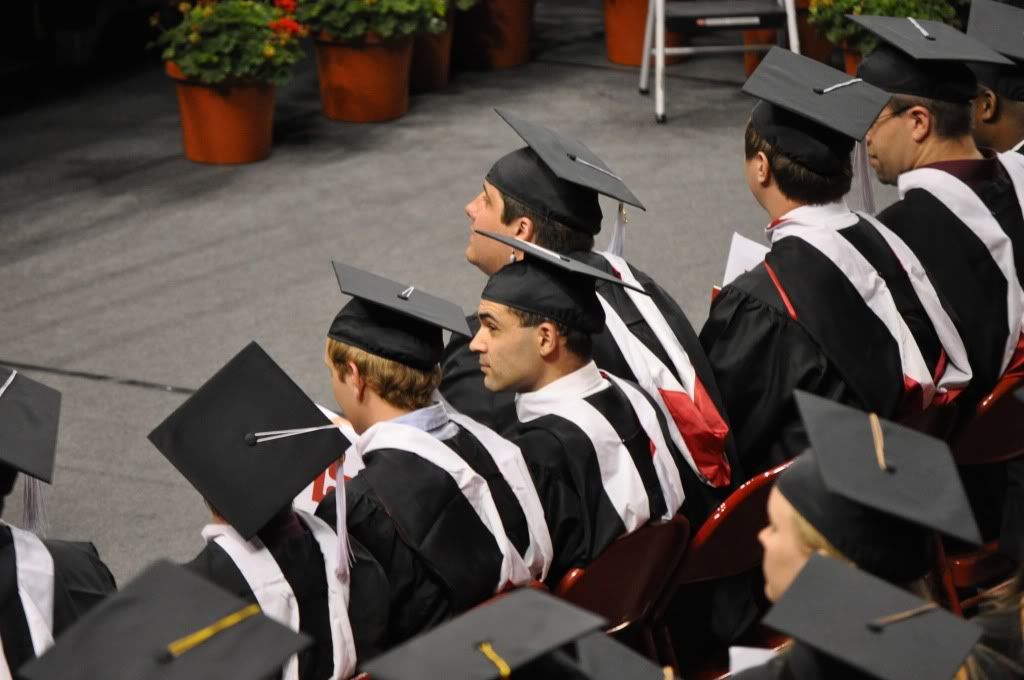 This girl was pretty close to where Nathan was.
What an appropriate exclamation!
My mom who works at BYU made sure to point out how red it was in there!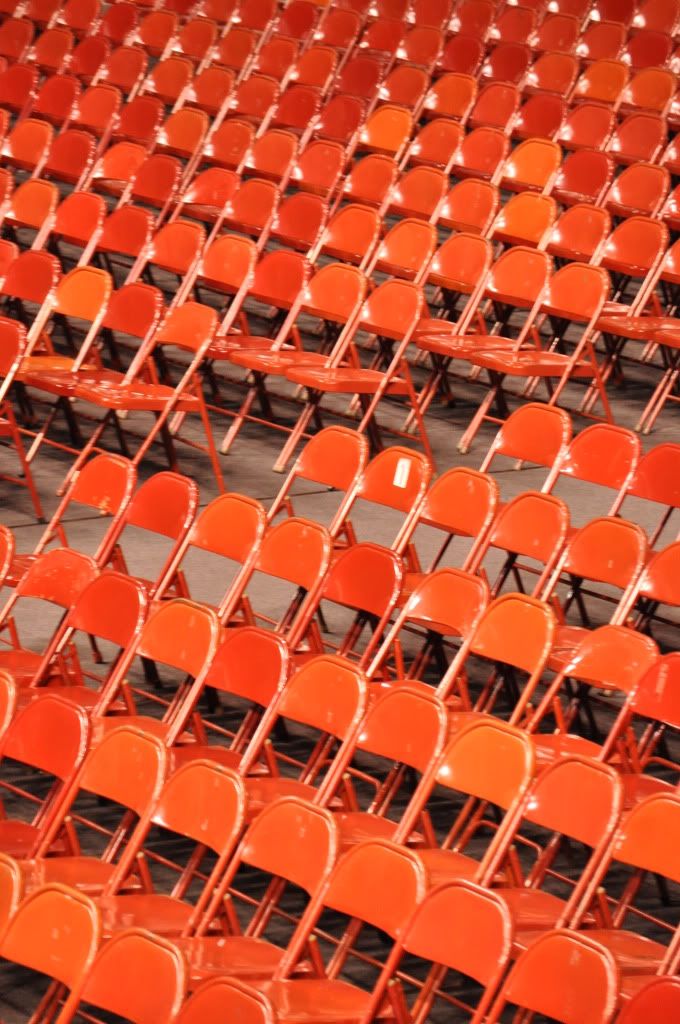 So, I got a picture of Nathan every step of the way, except when he almost got to the diploma pick up spot! I got so excited and put the camera down to yell and cheer for him! So, this is the last picture I got before he picked up his diploma.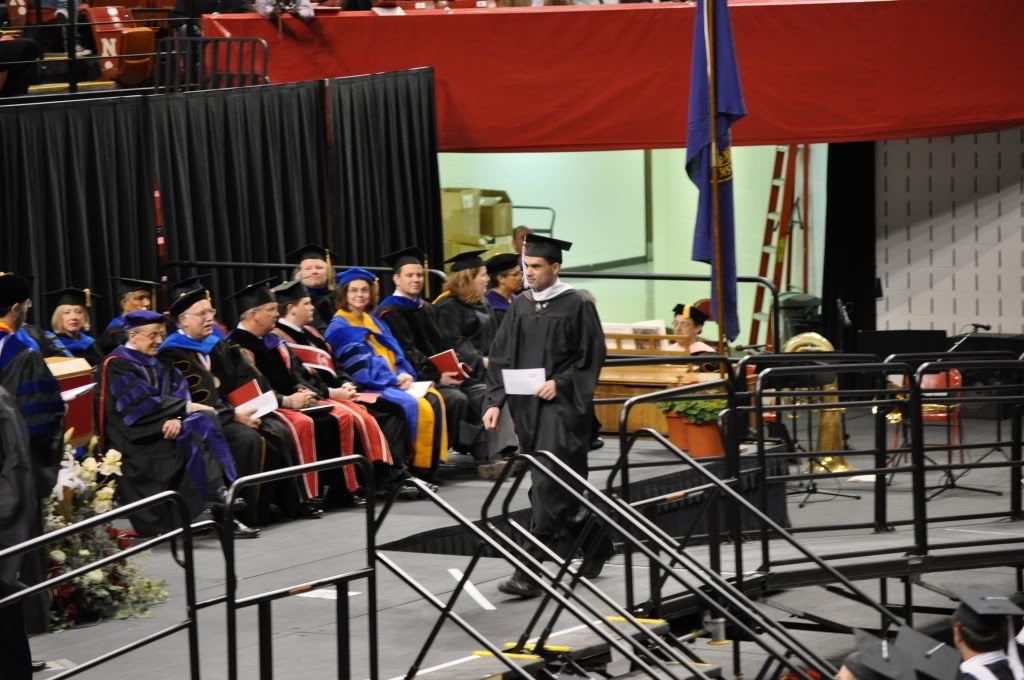 And this is the first picture I got of him after he picked up his diploma. I'm sorry. I'm definitely an amateur photographer...or just a very proud wife....ok, both.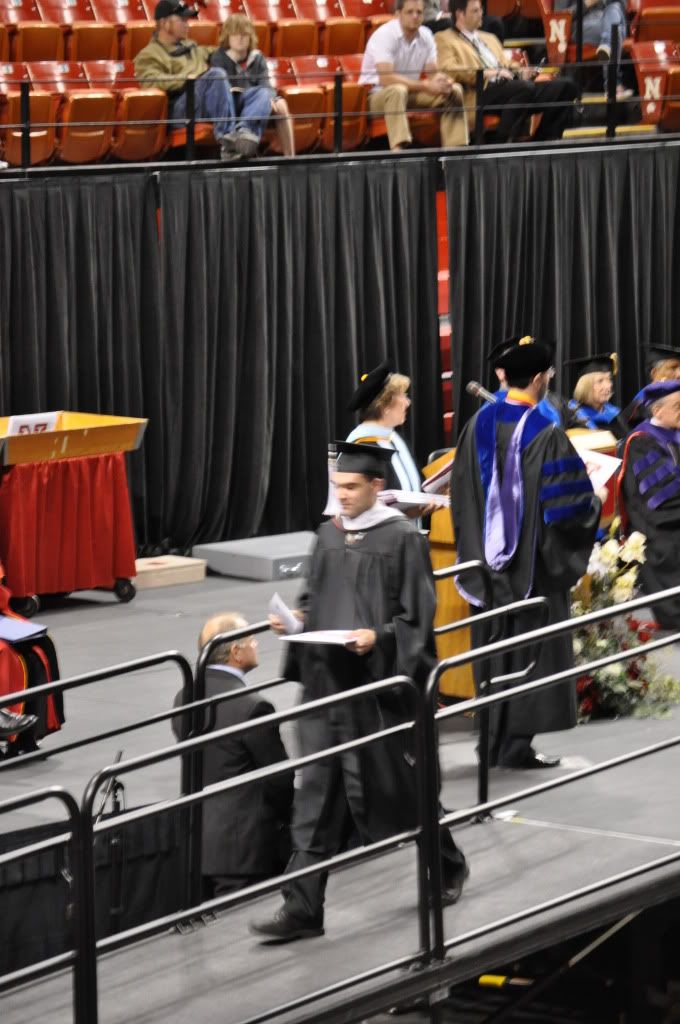 When I said he looked sexy in his regalia....this is what I'm talkin' about!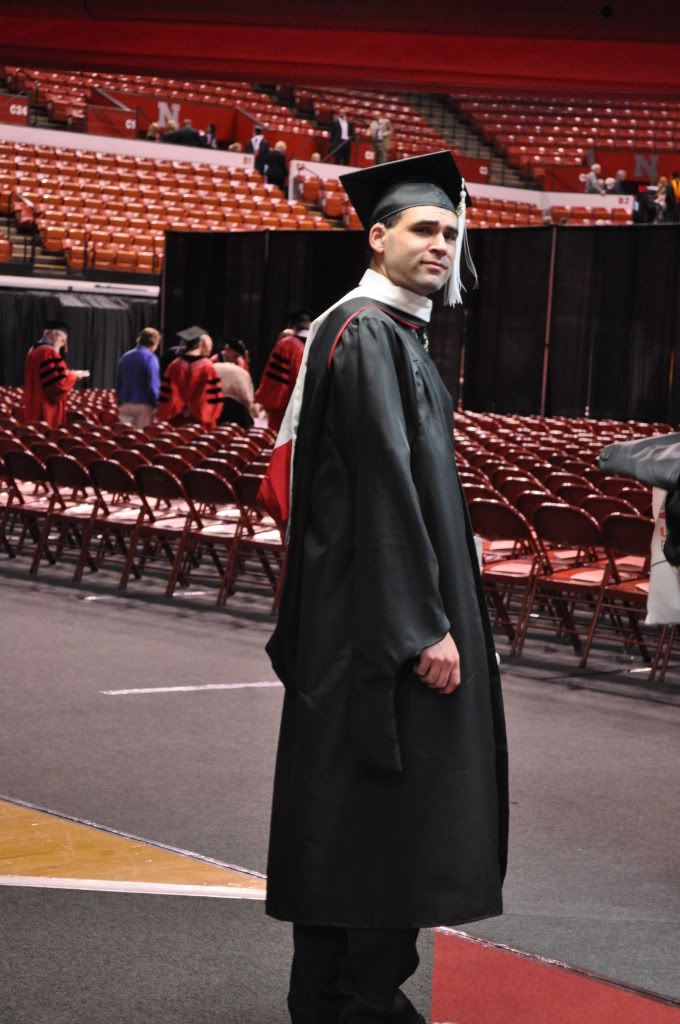 No? It's just me that thinks that...ok well, I like it that way anyway.
He's MINE!

Photo shoot in front of the banner!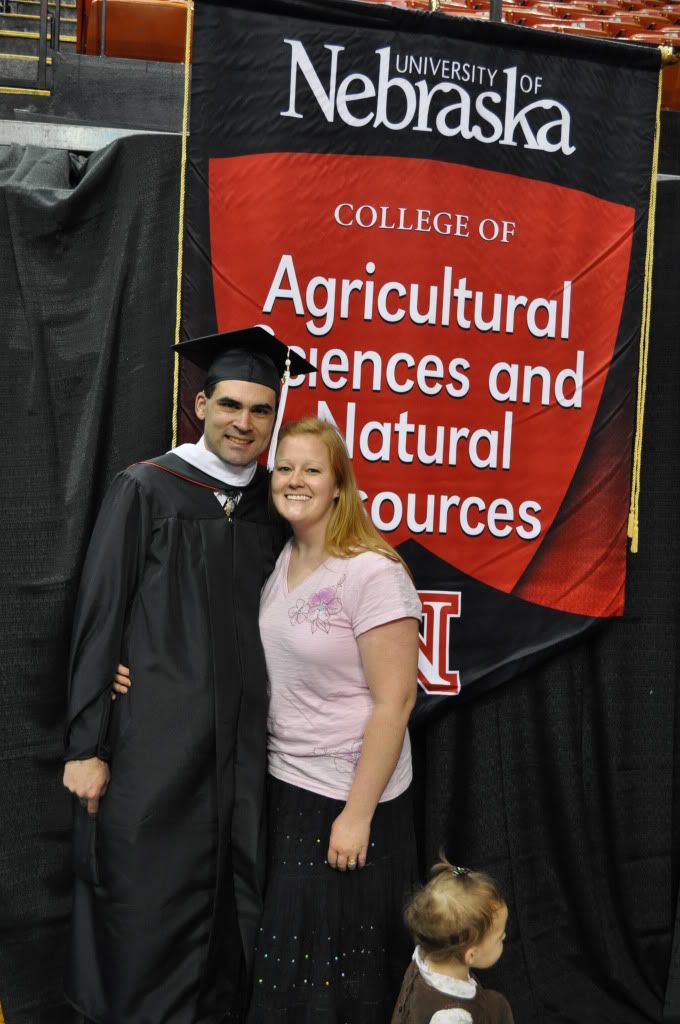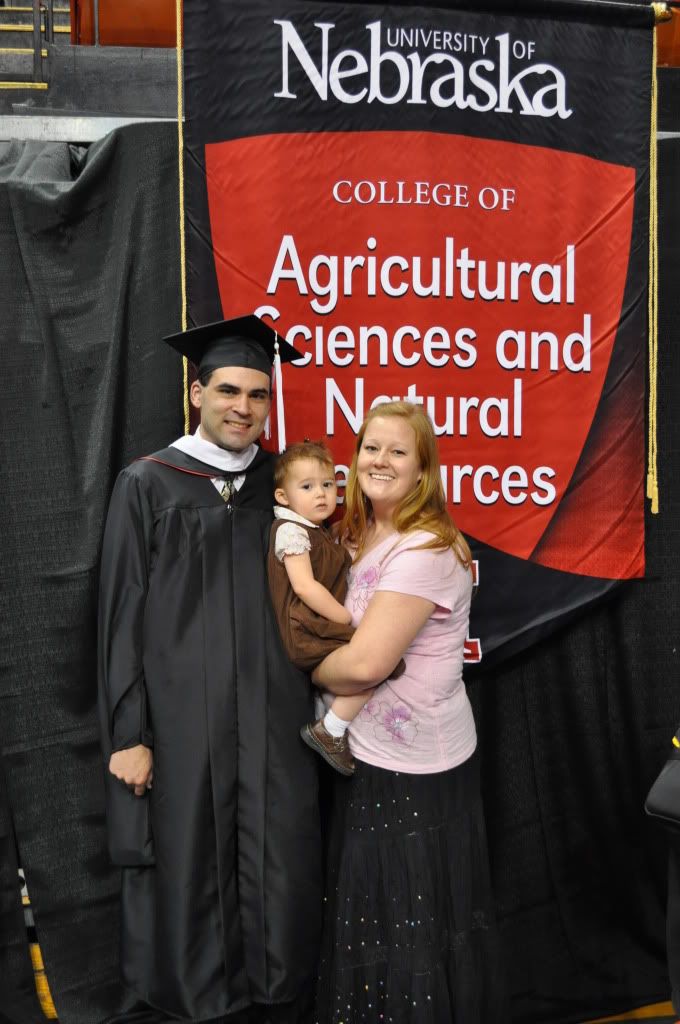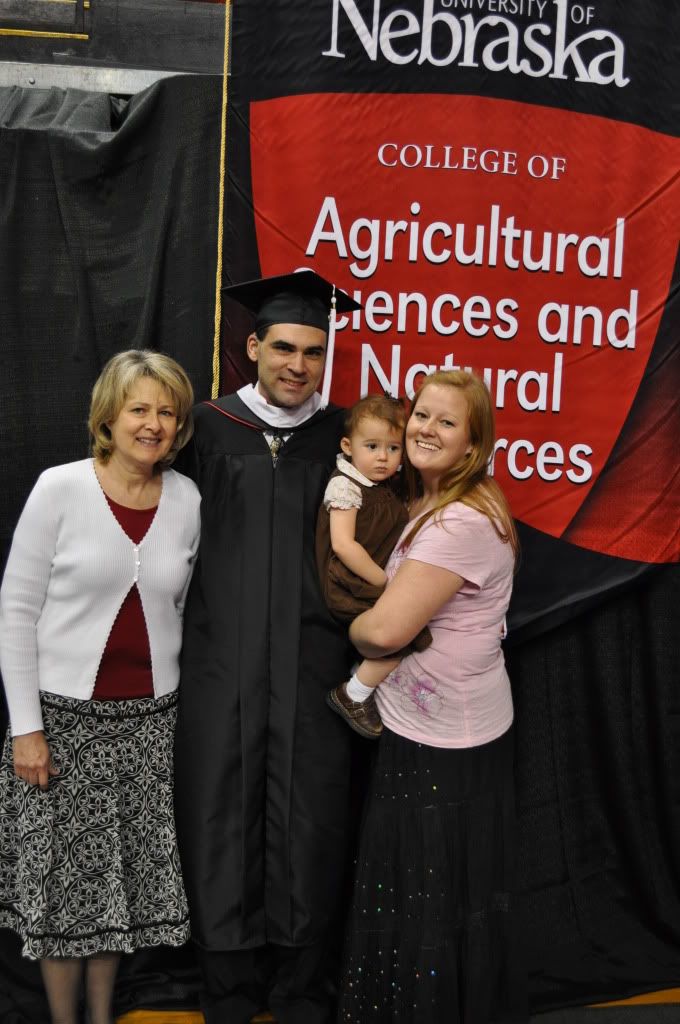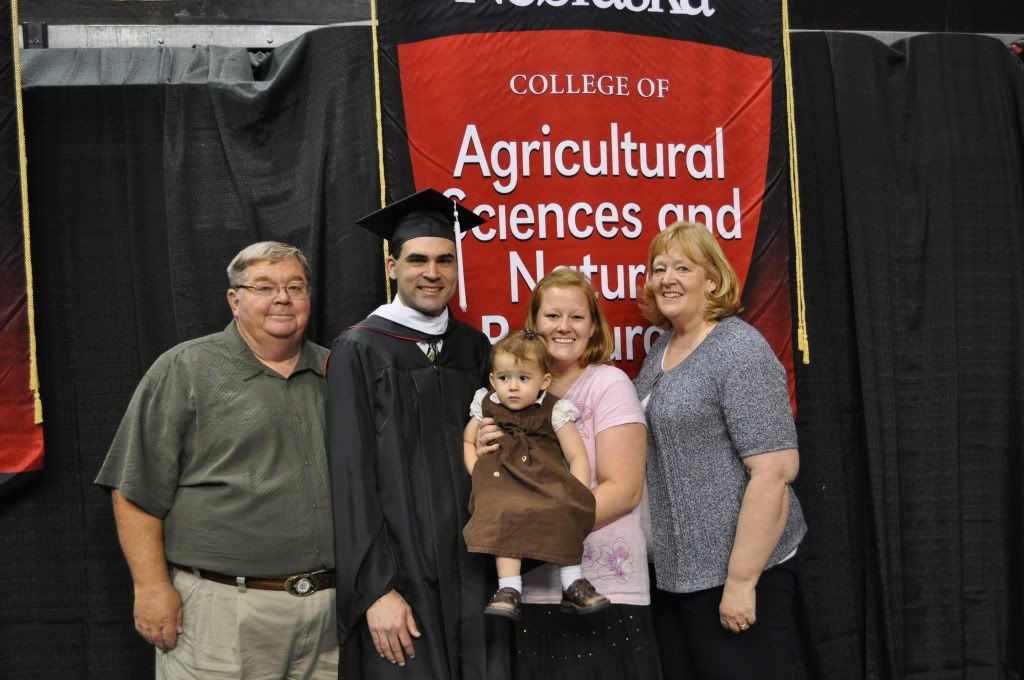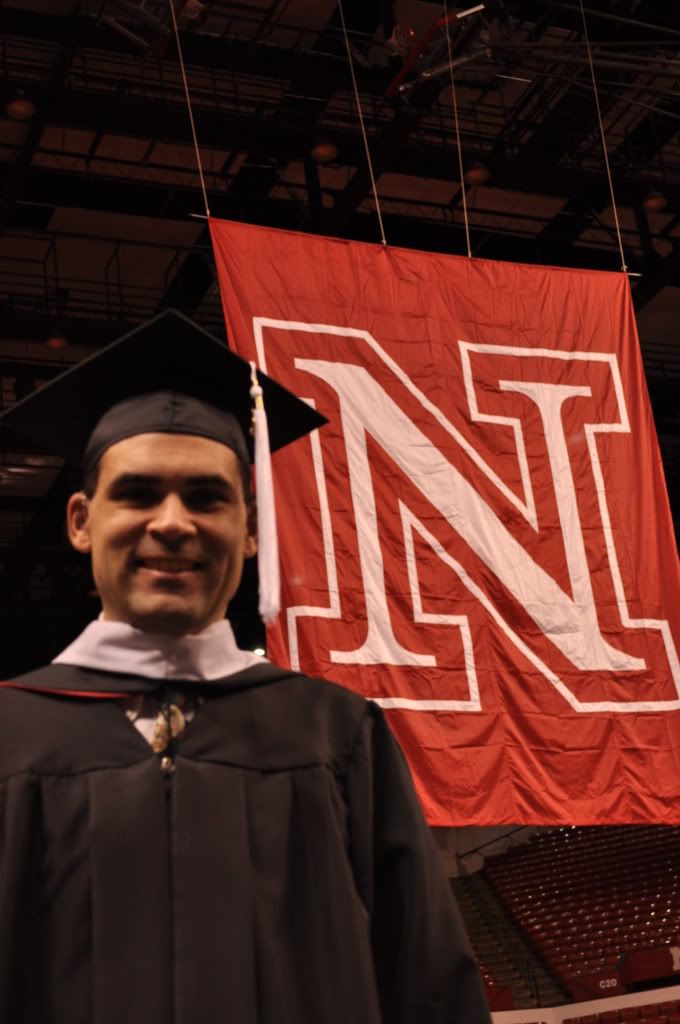 Mother and son.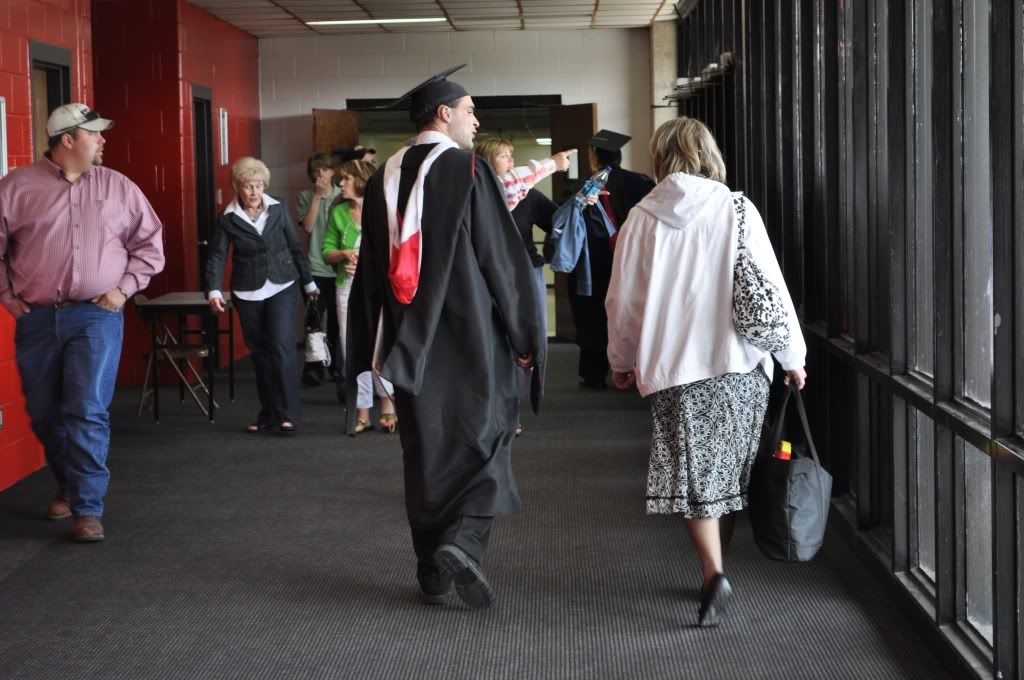 Pepsi holds a special place in the heart of the Freiti.
And we like to pretend Nathan is in the Husker Hall of Honor.
Here is how Marley kept track of Grandpa as we exited the building.
Tender right?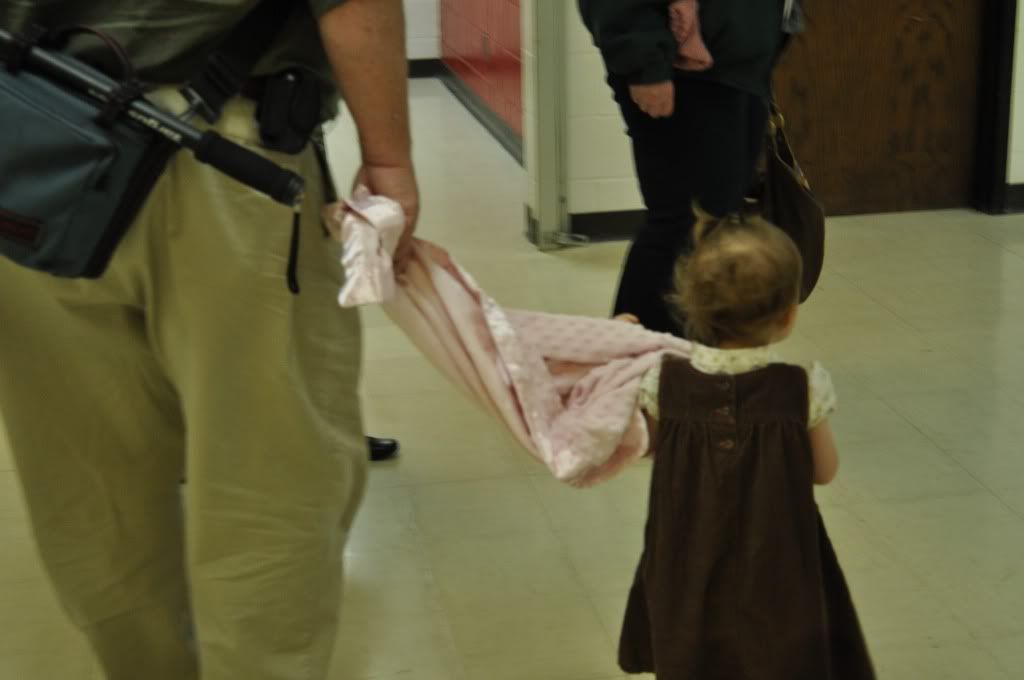 I didn't know where to tell this story because I didn't get a picture of it, but pretty much throughout the beginning of the ceremony Marley was pretty squirely. Grandma Alger got the great idea, about half way through, to pour water from her water bottle into the cap and give Marley little sips in the lid. Marley loved it and once she sipped the water she handed the cap back and eagerly but quietly demanded, "moor! peez!"
And once we got out into the open air, Marley was so happy!
Twirling.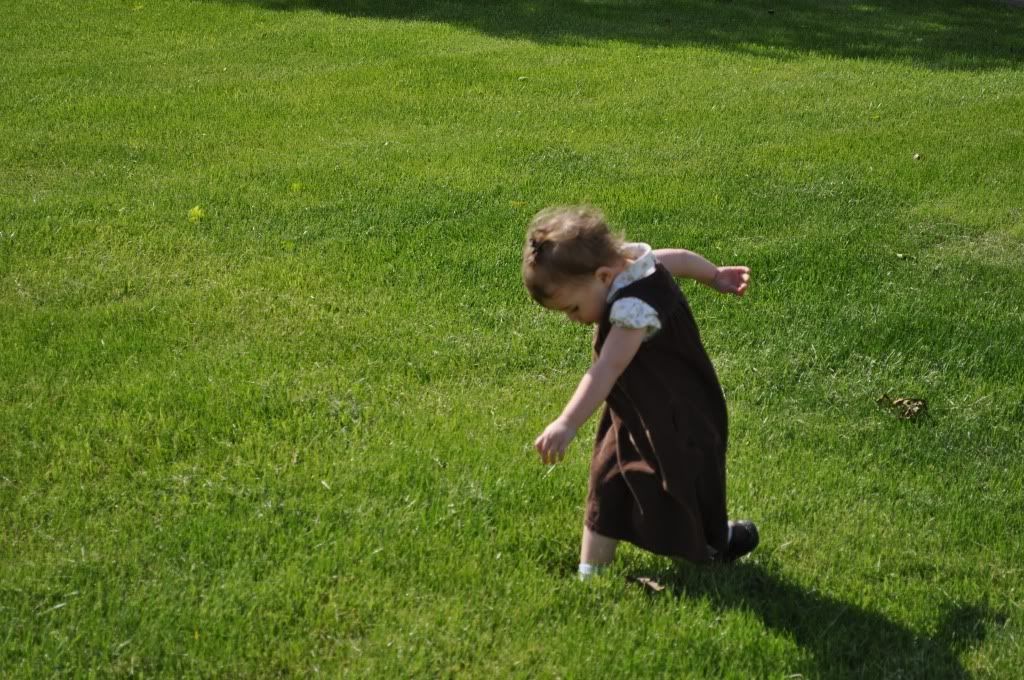 And skipping.
And dipping and kissing.
Oh wait, that was me and Nate.
Notice when I dip and kiss it looks all awkward (above)....we need to work on that.
When he does....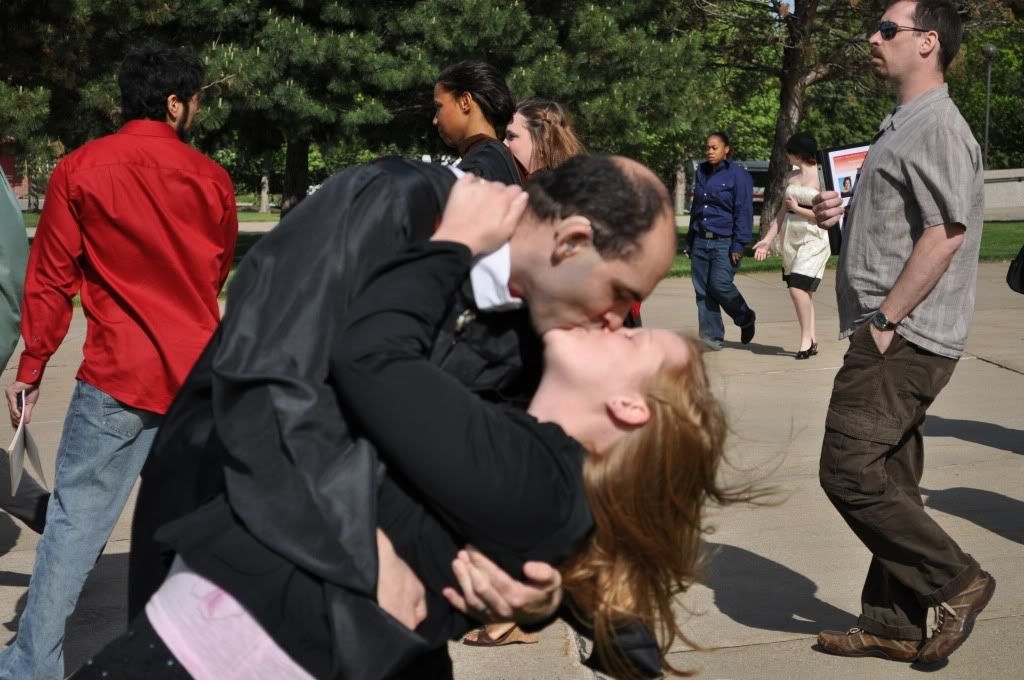 Perfect.
PS - Nathan now has a Masters in Geographic Information Systems (GIS) so, if you know of anyplace looking for a GIS Technician or Analyst, let us know! He is applying everywhere!