Marley got two really cute outfits from Grandma Nette (Nate's mom). She has worn them already this week and if I had been smart, I would have taken a picture of her with the outfits on and then included them in this post. Wouldn't that have been cute!
I didn't take pictures...but, the next time she wears them I will!
As soon as Marley could see fabric she was saying,
"Ooooo! Cute! Oh! Cute!"
We had never seen it before...but, we've seen it plenty now!

She also got a really cute pink tutu from Grandma Nette but, she got it early because it was only partially wrapped.
SHE LOVES IT!
(picture will be in future post, promise!)
Marley loves to draw on paper and we are almost out of scratch paper so...

She got a magnadoodle!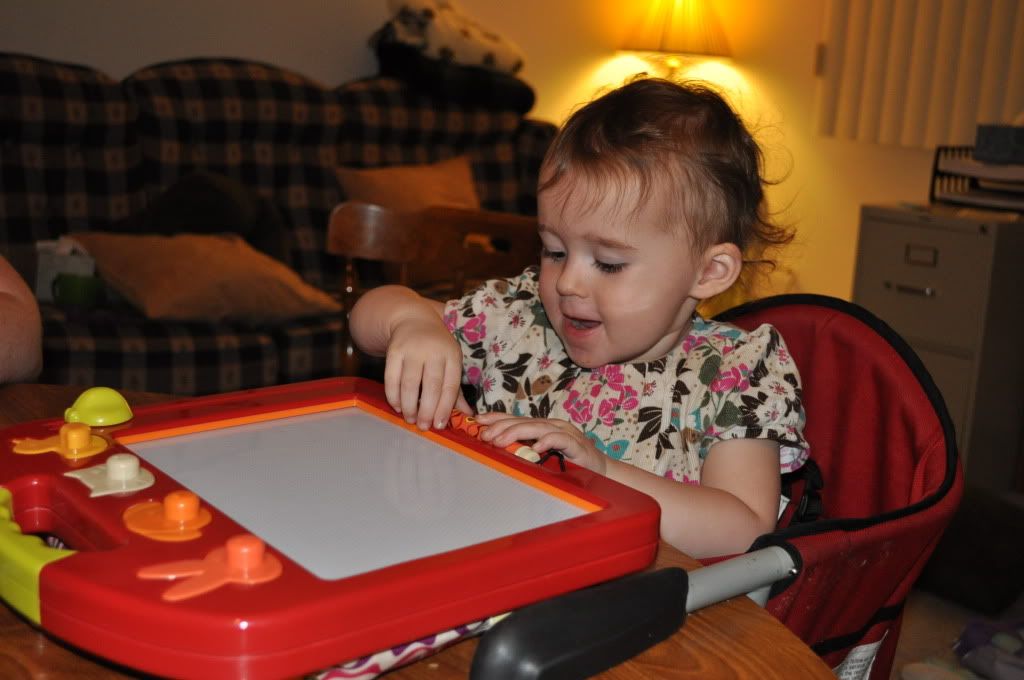 And she loves it!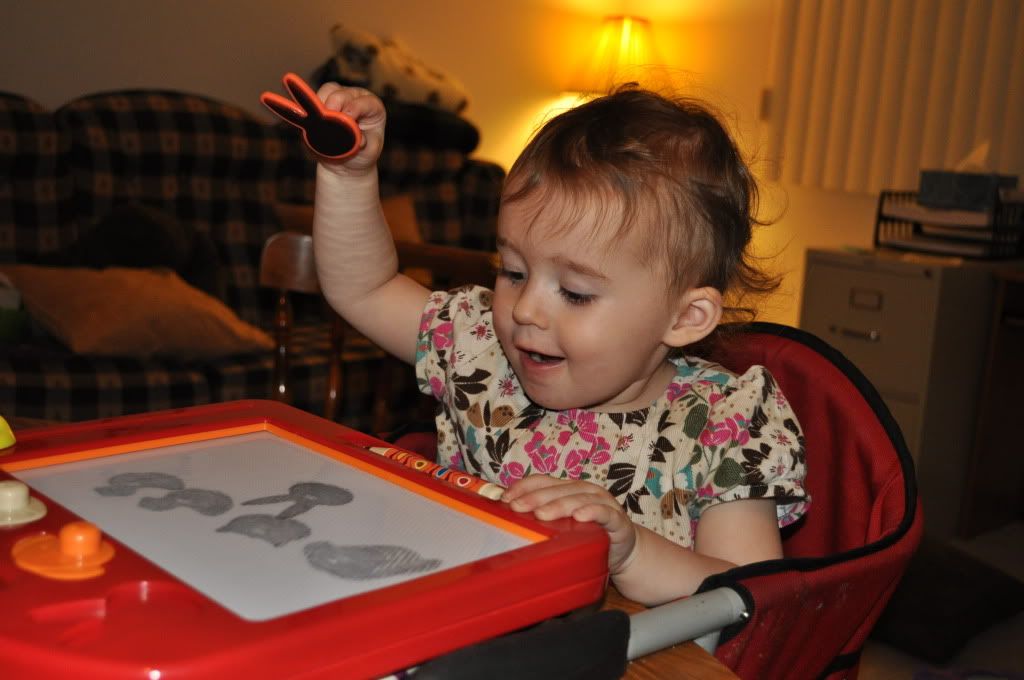 It was and will be especially nice in church.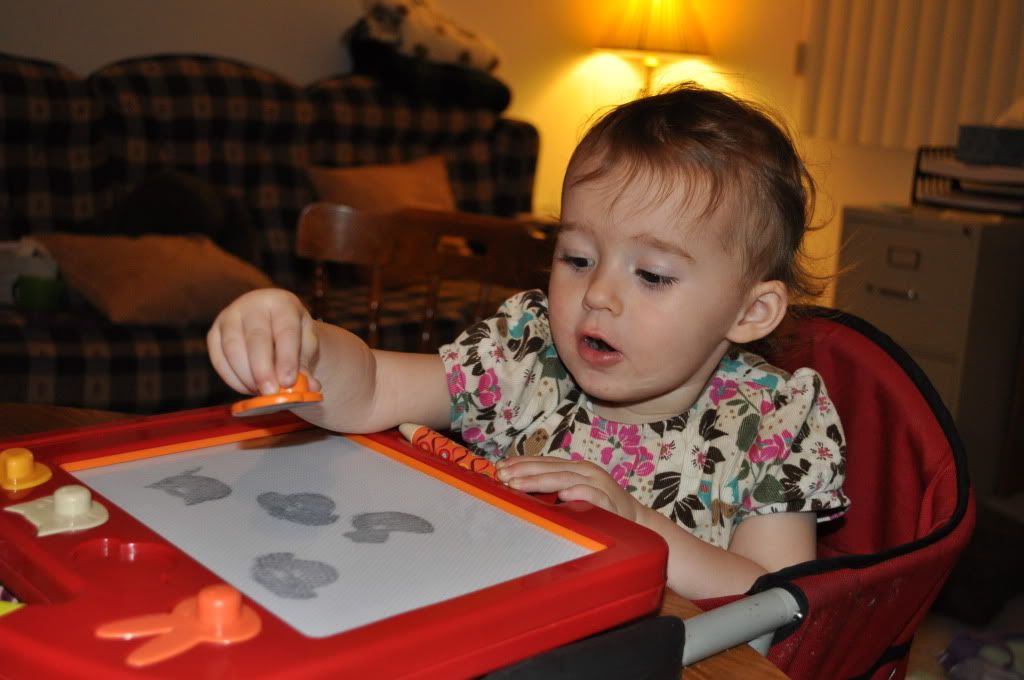 I love her lips in this one.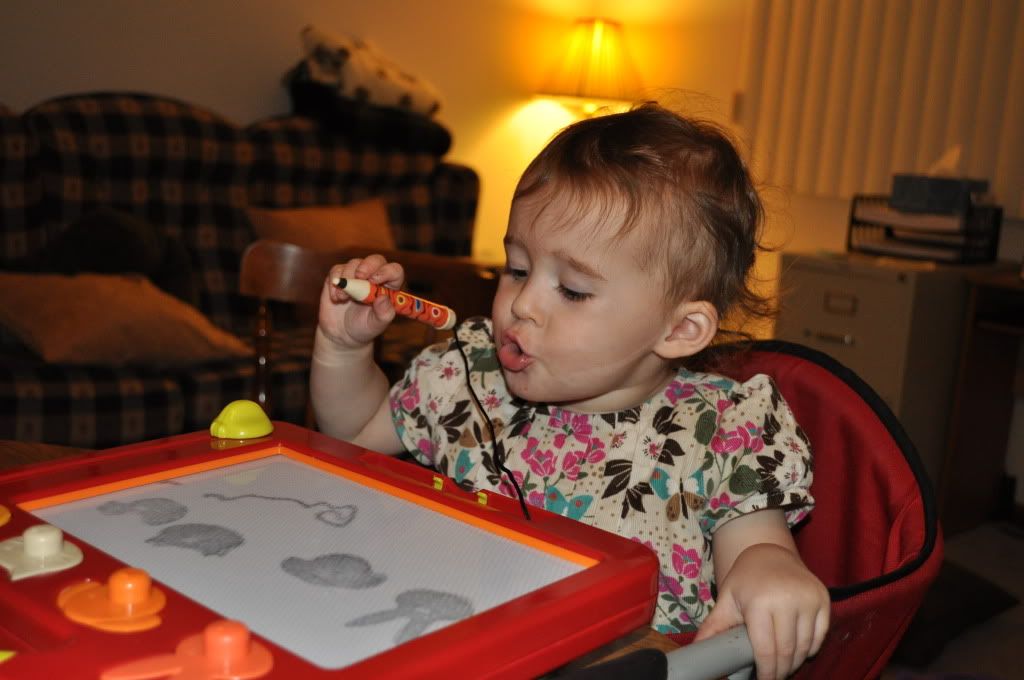 And she got a Sesame Street Farm! We were supposed to give this too her for Christmas but, we forgot. She has seen in the garage a couple of times...ooops!
Now it's hers!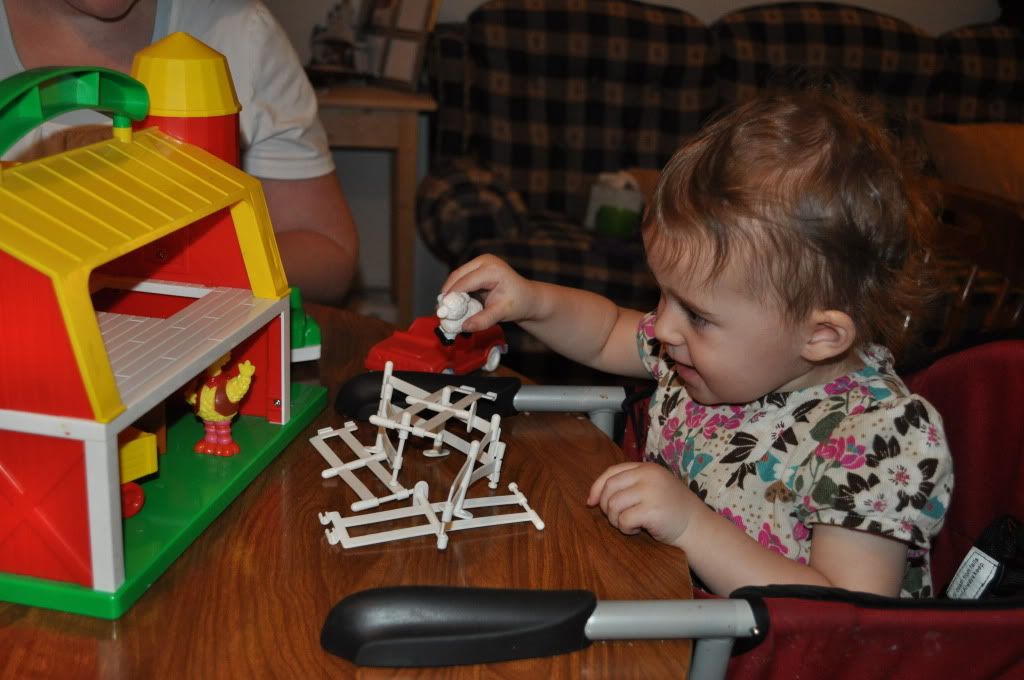 Now for the CAKE!!!
It was a white vanilla cake with vanilla pudding filling. The frosting is a cream cheese frosting I found online. Usually, cream cheese frosting is not good for decorating but I found one that would crust...so it worked.
She couldn't resist...I don't blame her!
Forgot to get candles. Hee hee!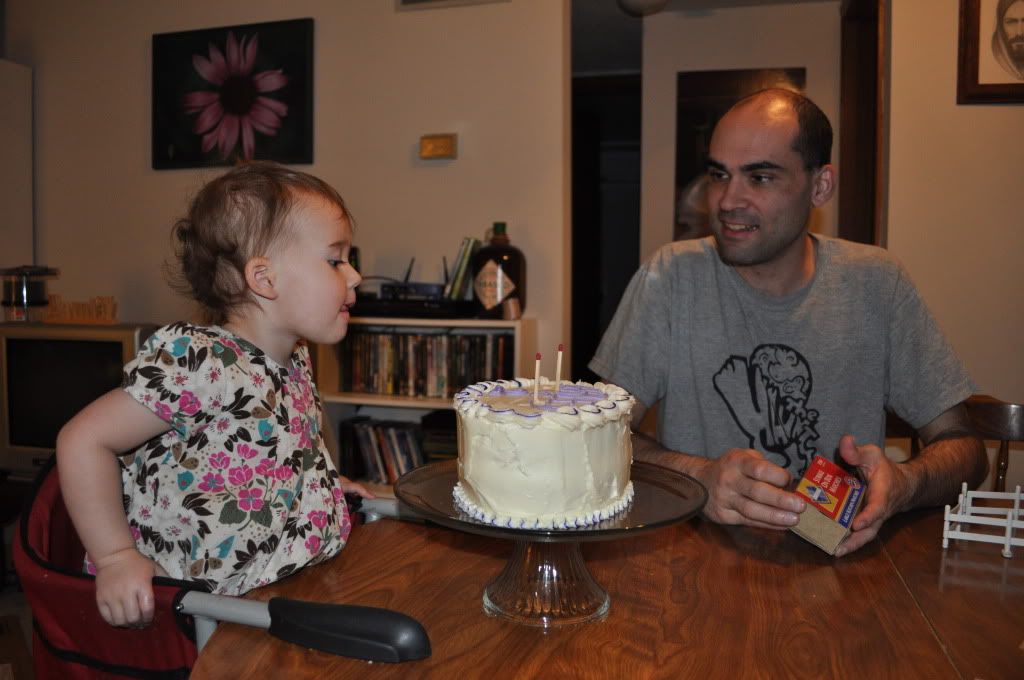 Nathan was in charge of the pyrotechnics.
He did not disappoint.
Cutting he cake.
We love you all!