The first stop...a game with a "baoon."
Of course.
It was LAME! But, it had a balloon!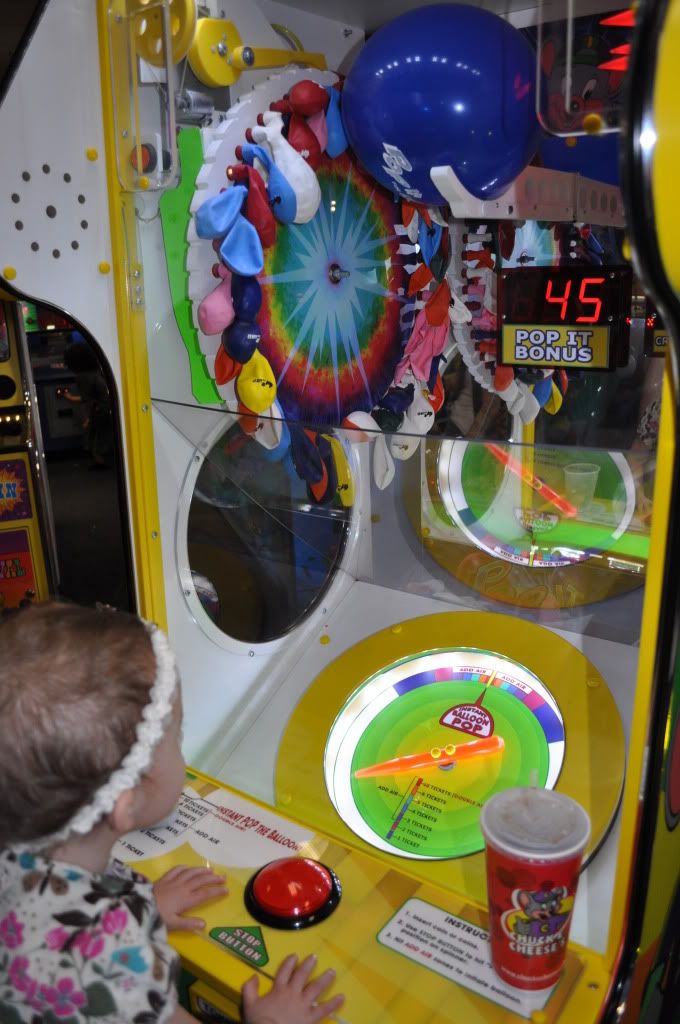 Next stop - a date with Chuck.
Marley: Hey Chuck! Thanks for comin' on this date with me! And thanks for letting me drive.
Talk to the hand cuz the face ain't listenin'.
Chuck: (says in his head) Ok, then I'll just sit here stiff as a board with an awkward look on my face, the rest of the night.
Here's a coin Marley! ~Love dad!
Marley: (says in her head) Ok, so I put this coin in this slot and then I get to drive all over town!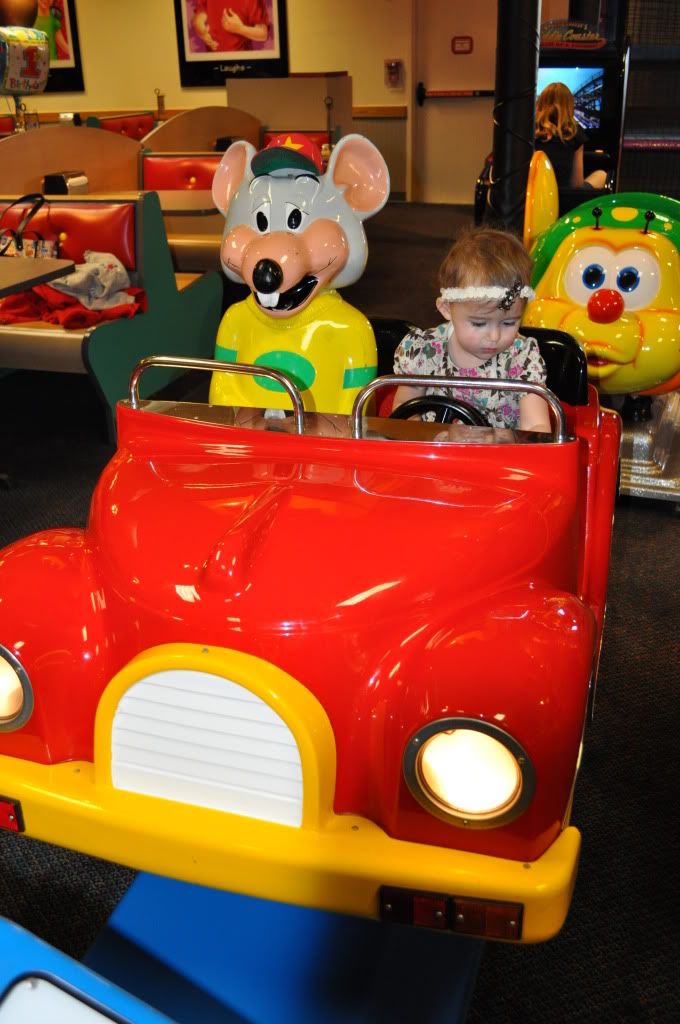 Marley: (says under her breath) Man! Chuck! You're car is SLOW!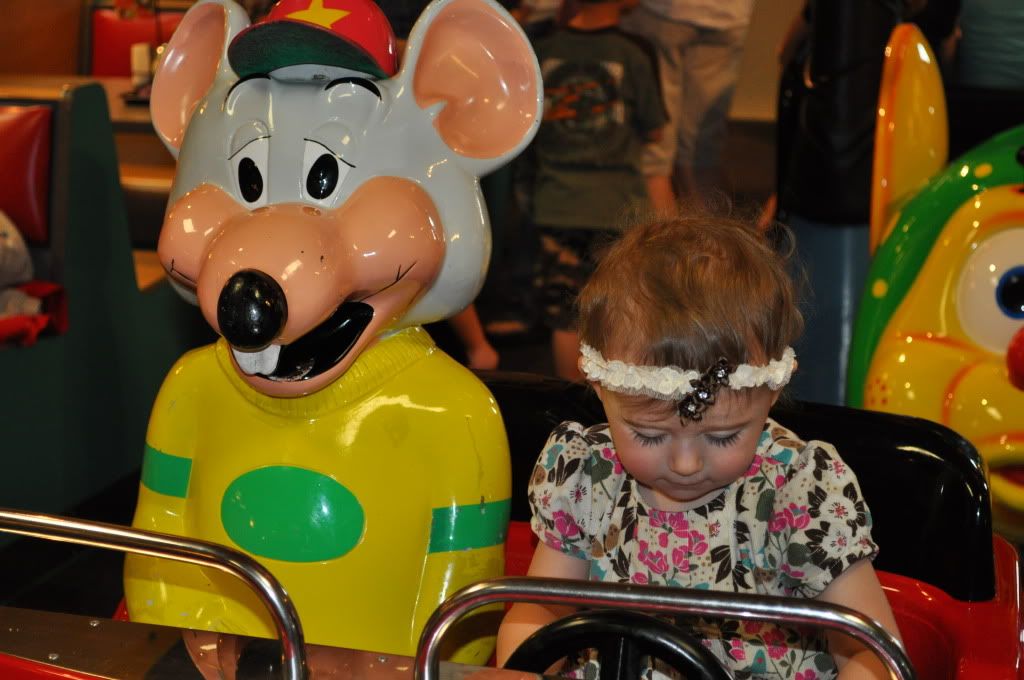 THE END of the Marley & Chuck date.

Marley liked to sing, "The Wheels on the Bus" song on this one.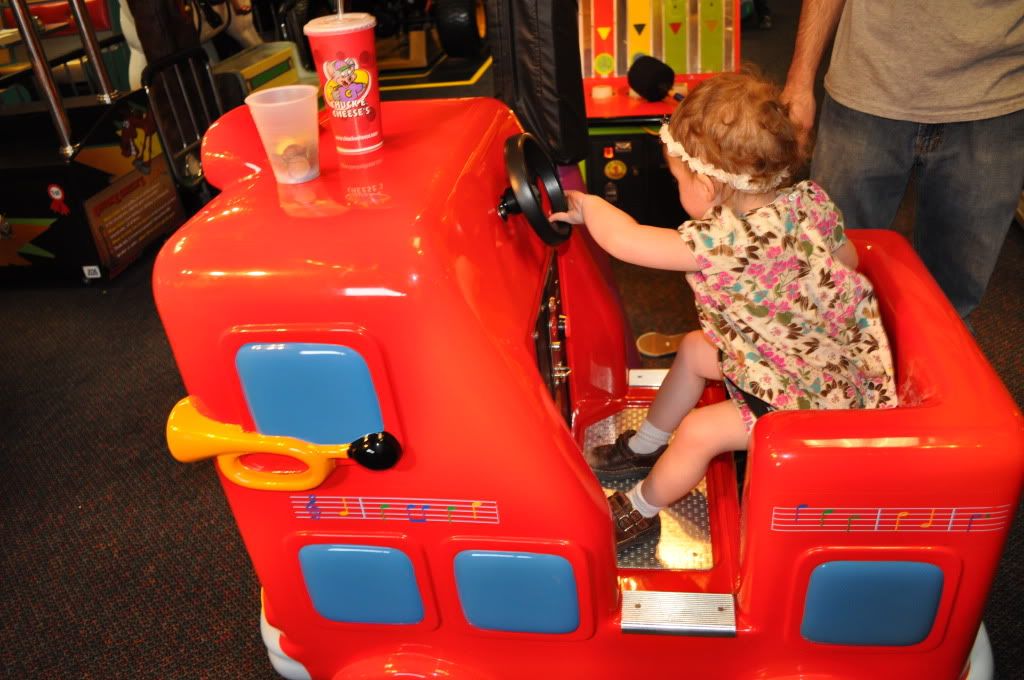 More balloons!
This one was out of order, though, I'm not sure I know what it was supposed to do?

A "wady bug!"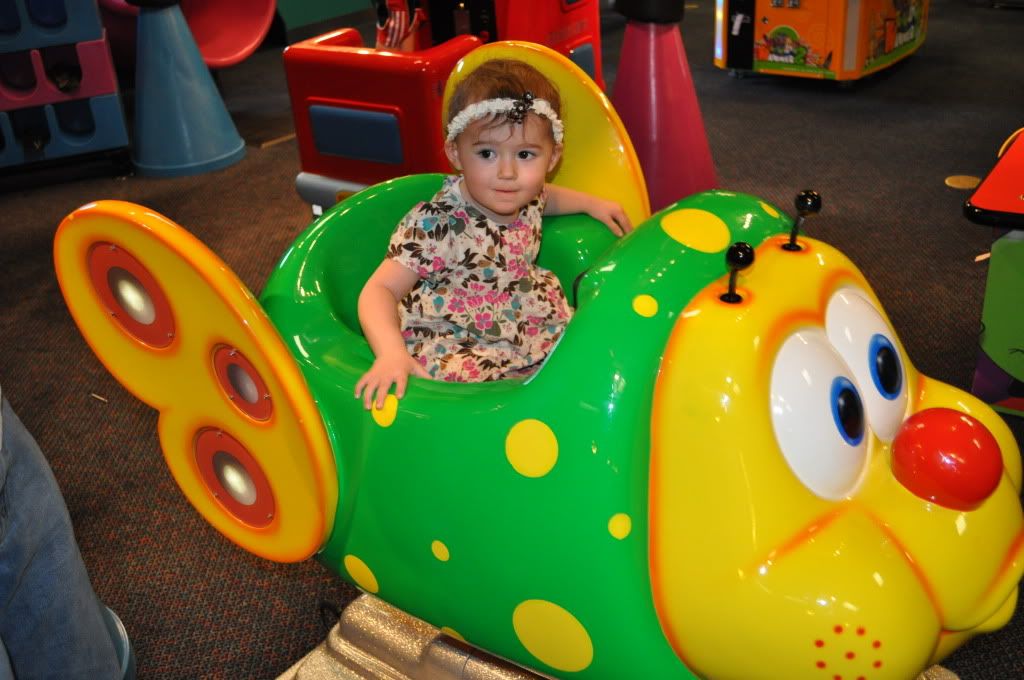 Ridin' Cowgirl! ~This is my kind of horse...no hair and no stink!
Put the coin in.
Smile and drive!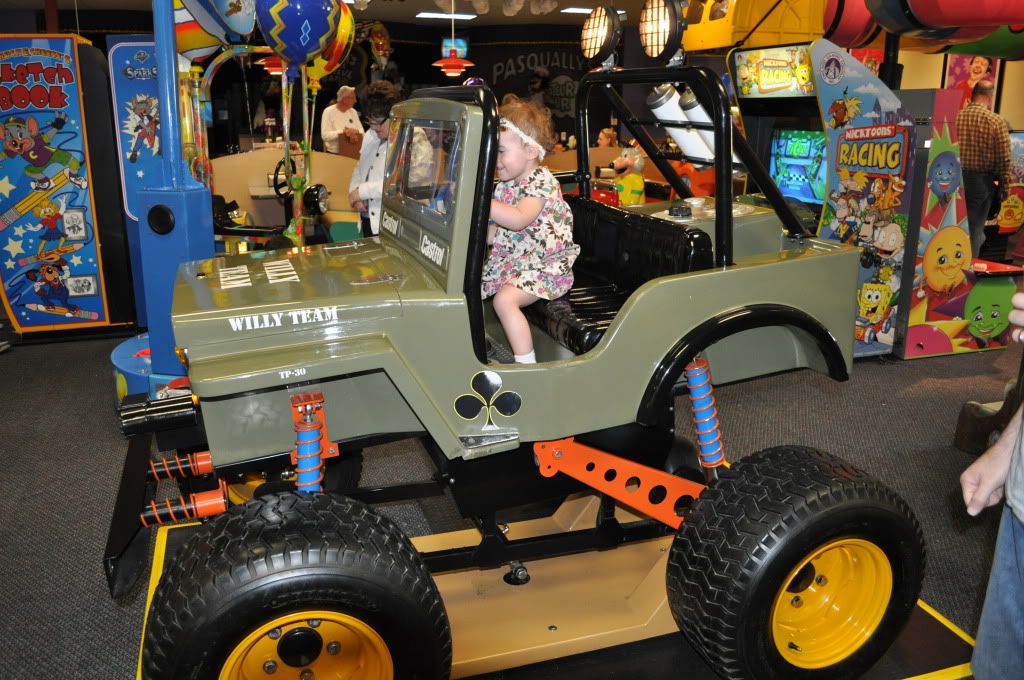 I love anything with a steering wheel.
Tipsy!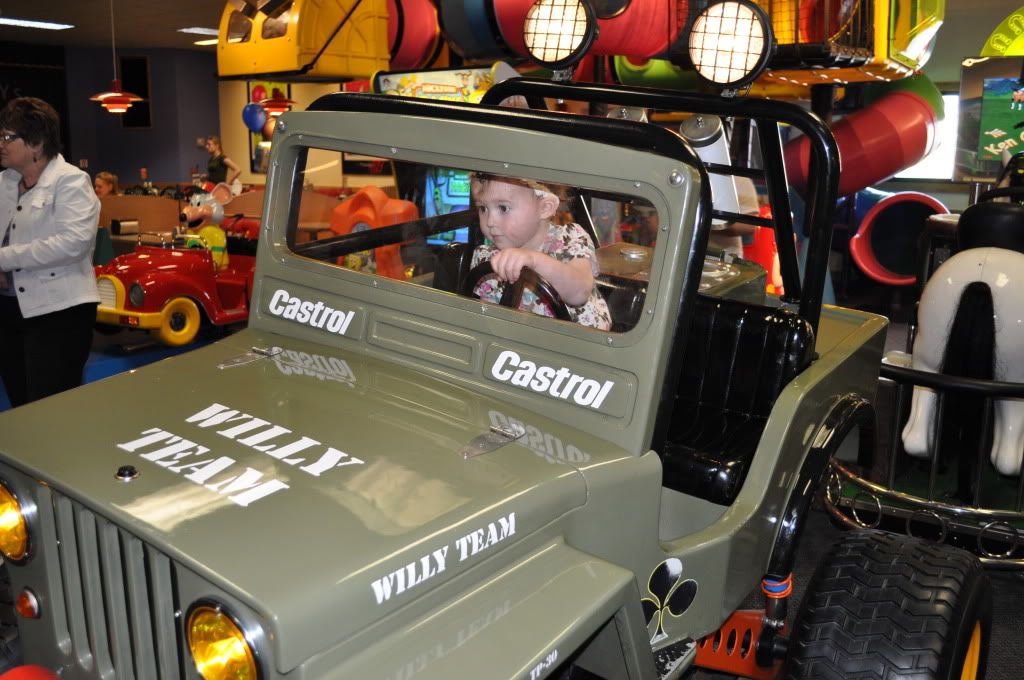 Dad? Do I look cool?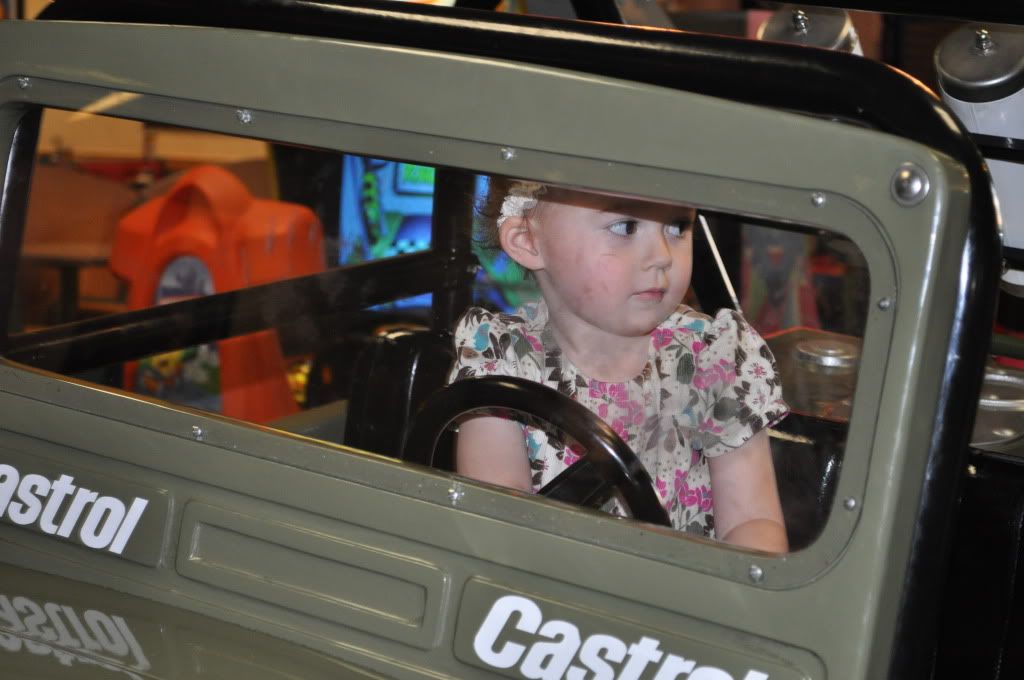 WOW! Big boulder up ahead!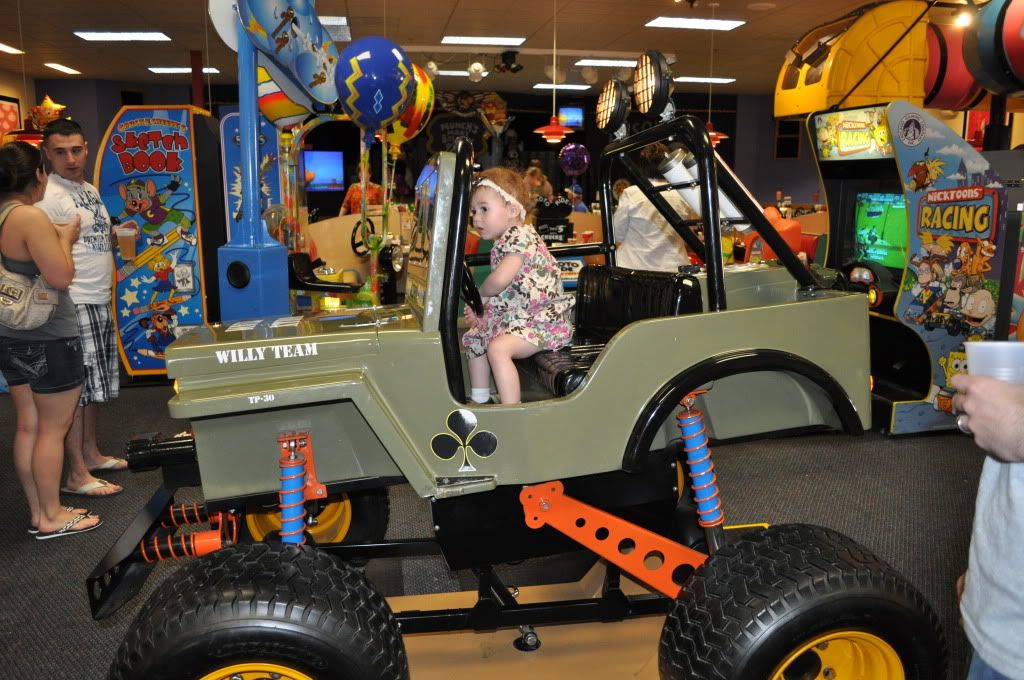 AHHHH!!!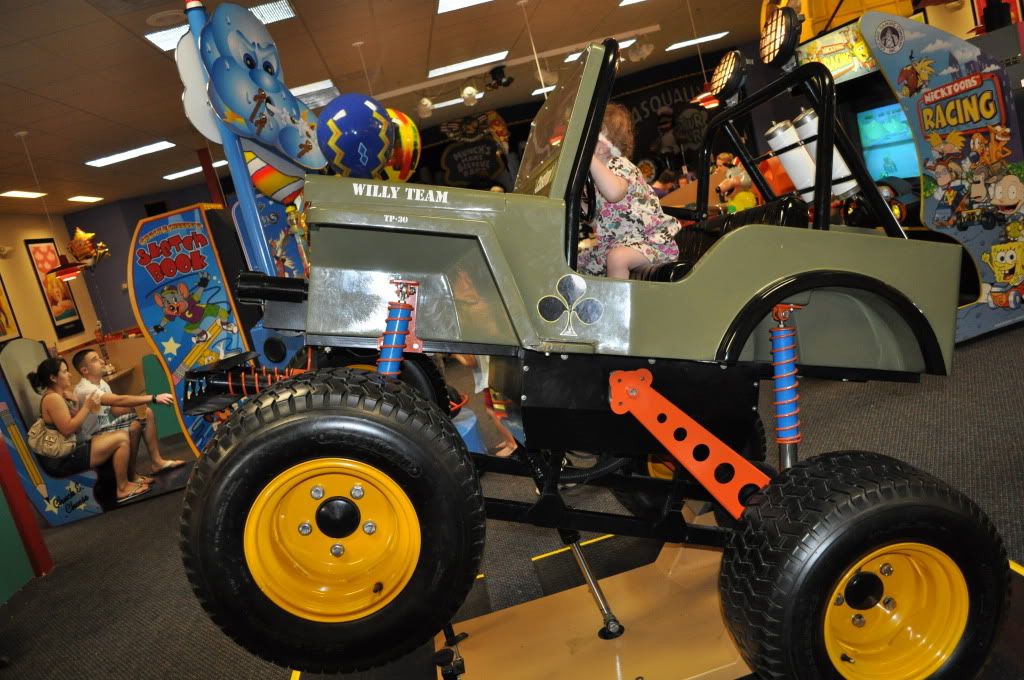 Hold on for dear life!!!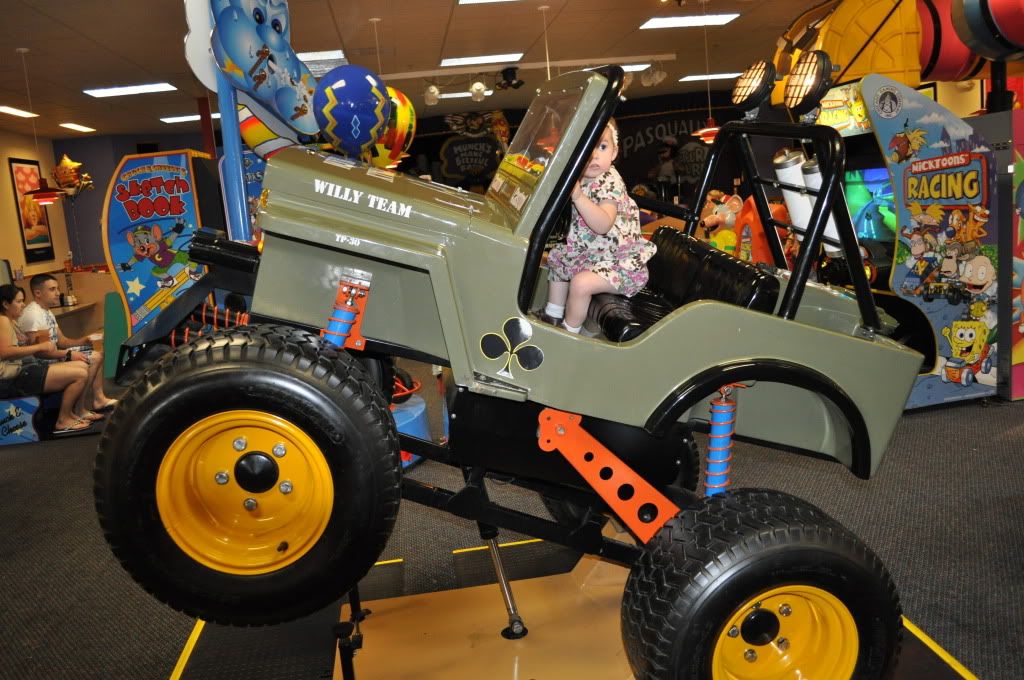 WOW! That was cwazy!
(she really does say crazy a lot).
Toddler wack it. She was good...too bad they don't give toddlers tickets! Sheesh!
This was Marley's favorite part: The tunnels!
Wait Marley! You gotta take your shoes off!
The only problem was, she couldn't get up without help. So each time one of us had to crawl in there, help her up and crawl out. There was a good portion of the night when I just stayed in there and waited for her to come back around.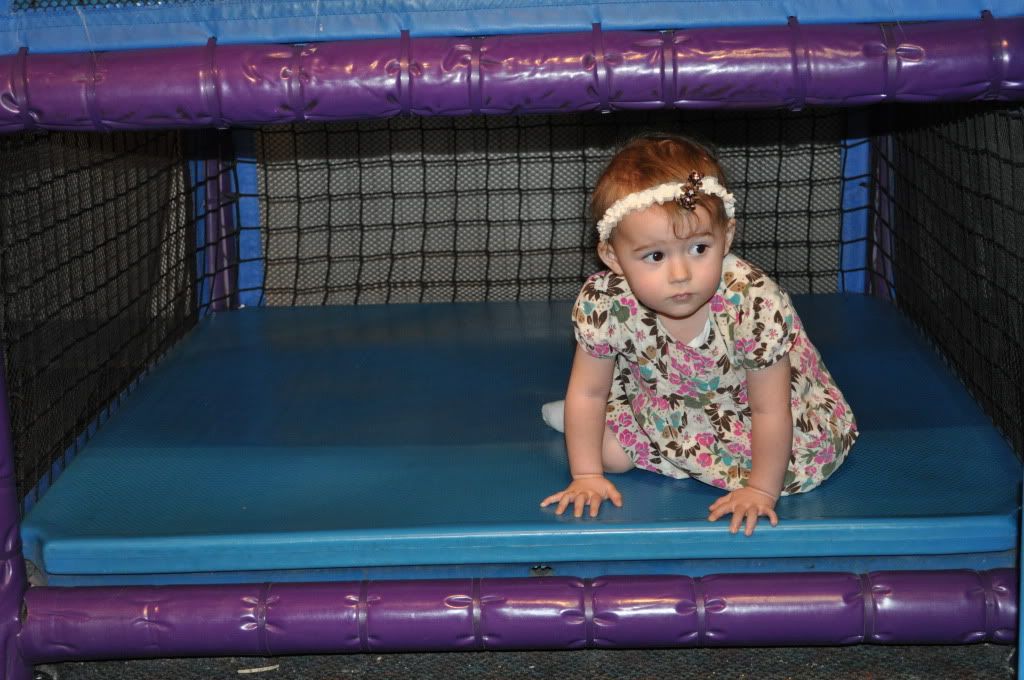 Nate's turn.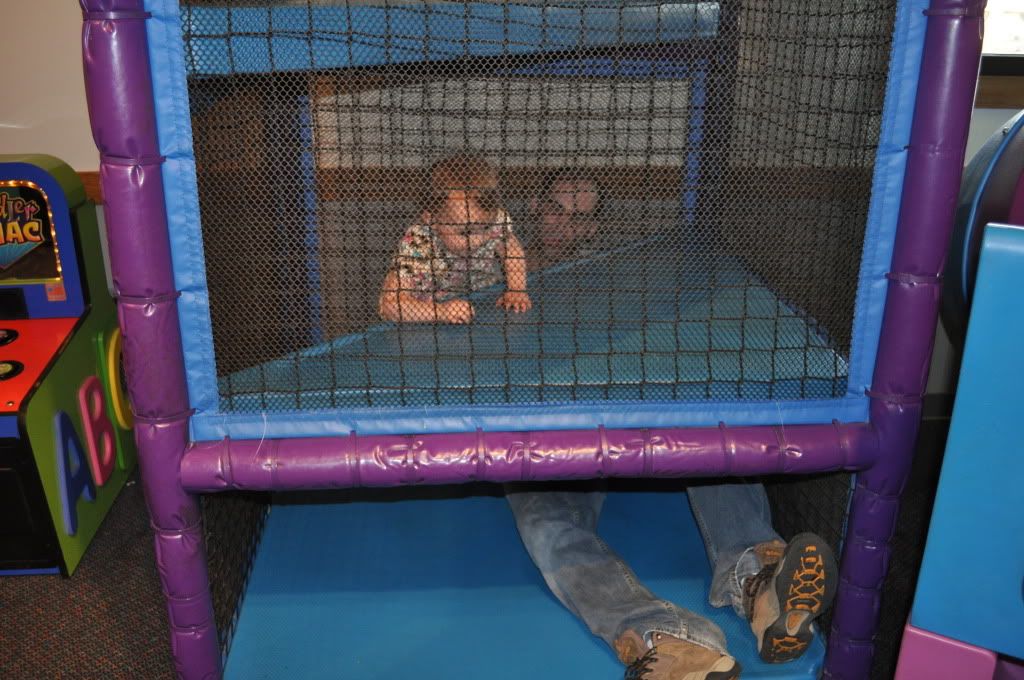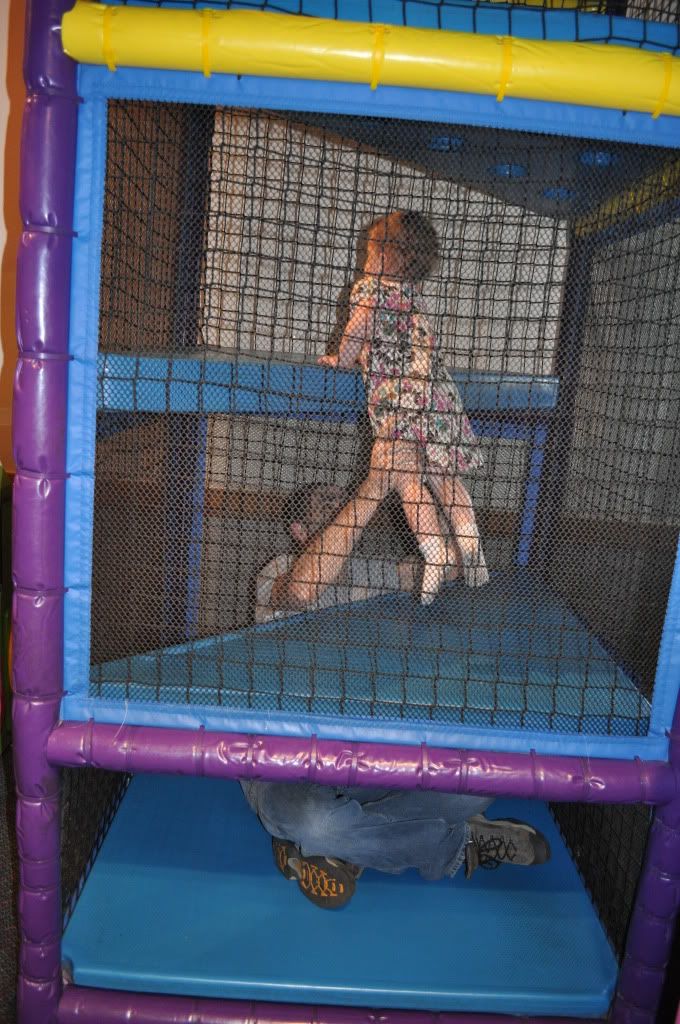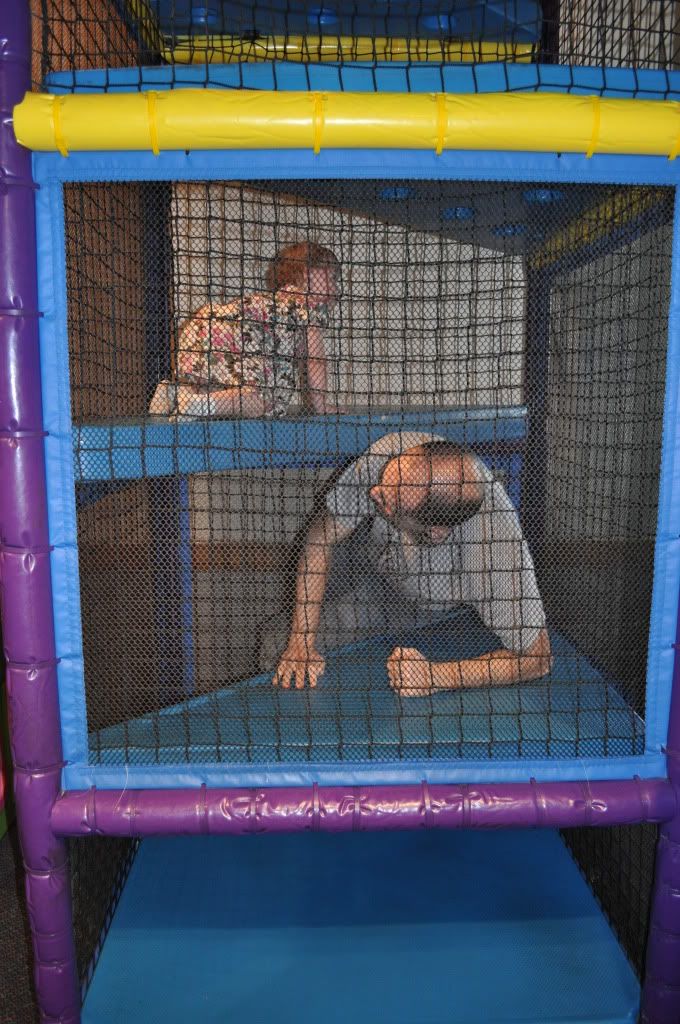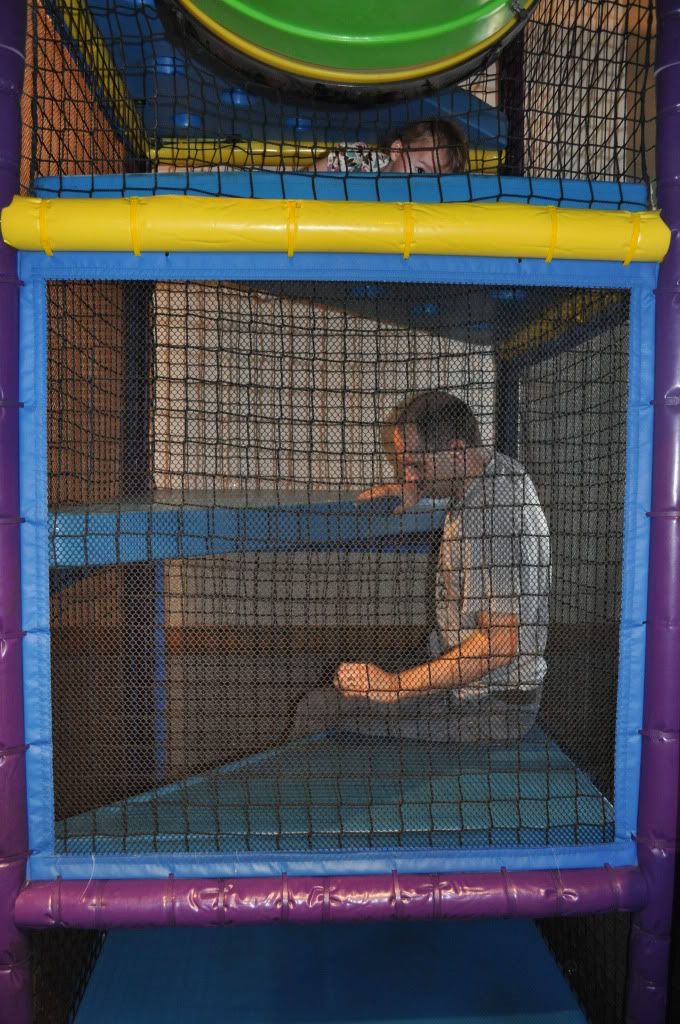 My turn.
That bottom entrance/exit is so low. I had sore knees by the end of the night.
But, it was worth it, Marley had the time of her life!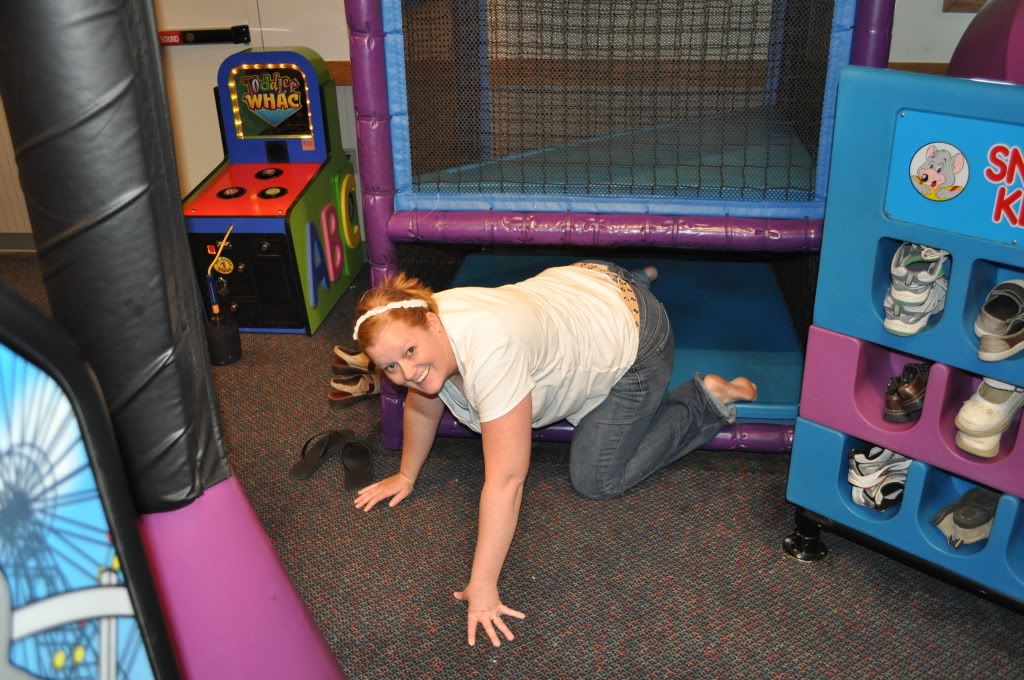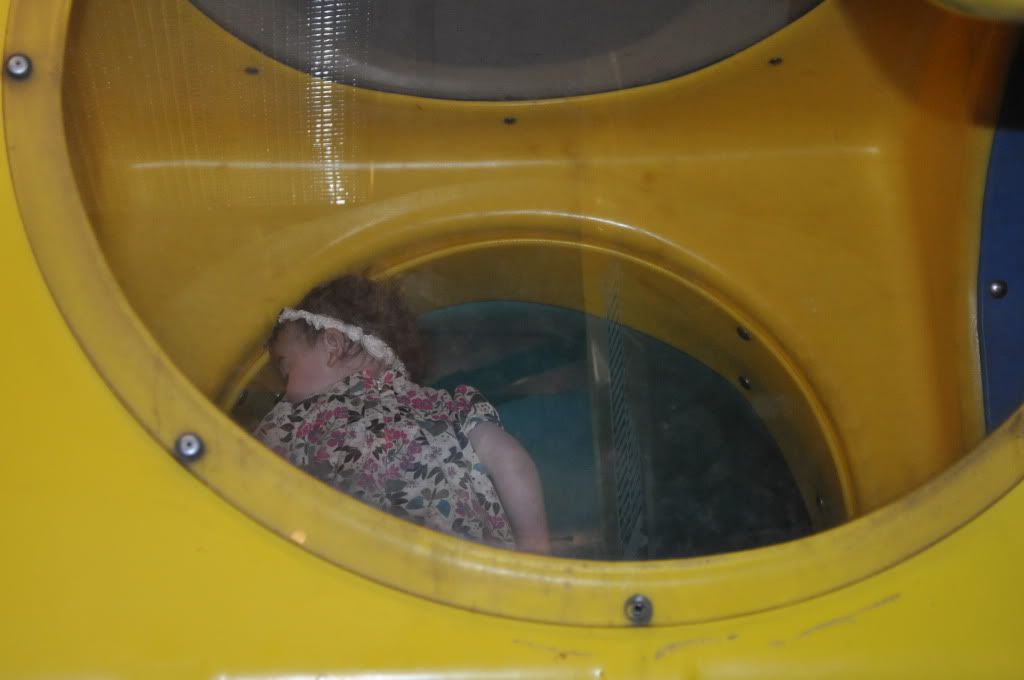 HI!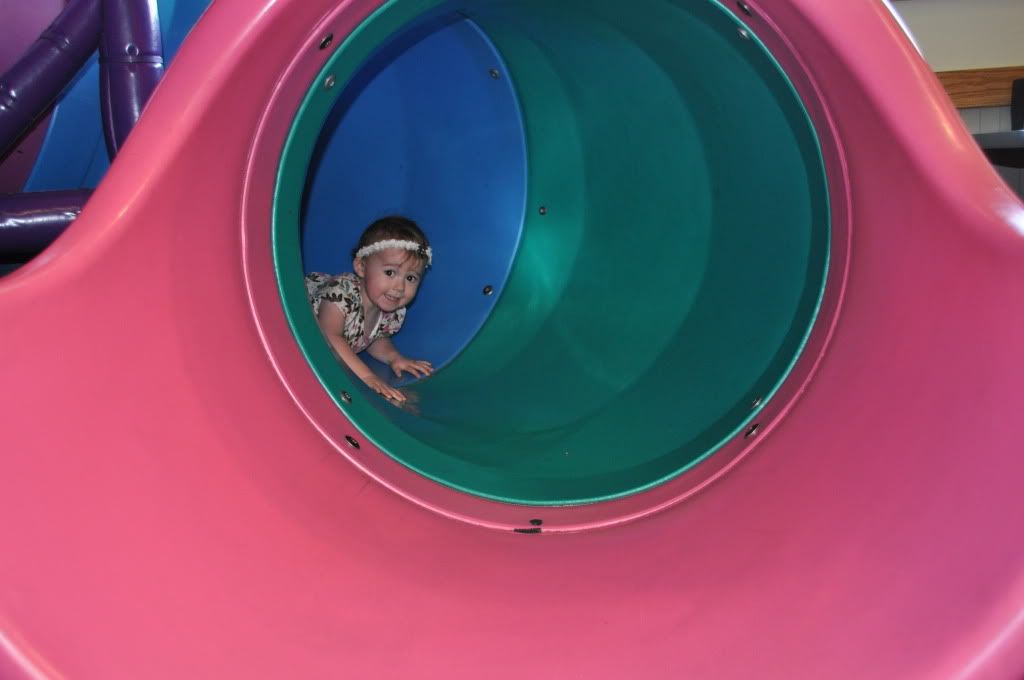 That was fun!!!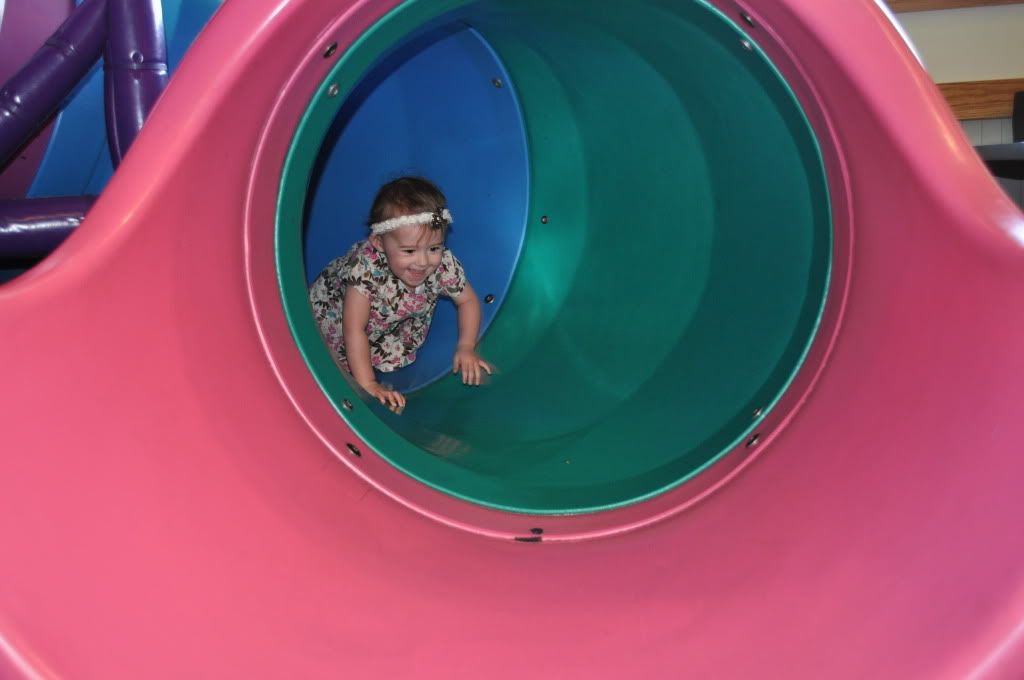 I'm doin' that again!
Nate and I played a lot of games too. That's how we got tickets.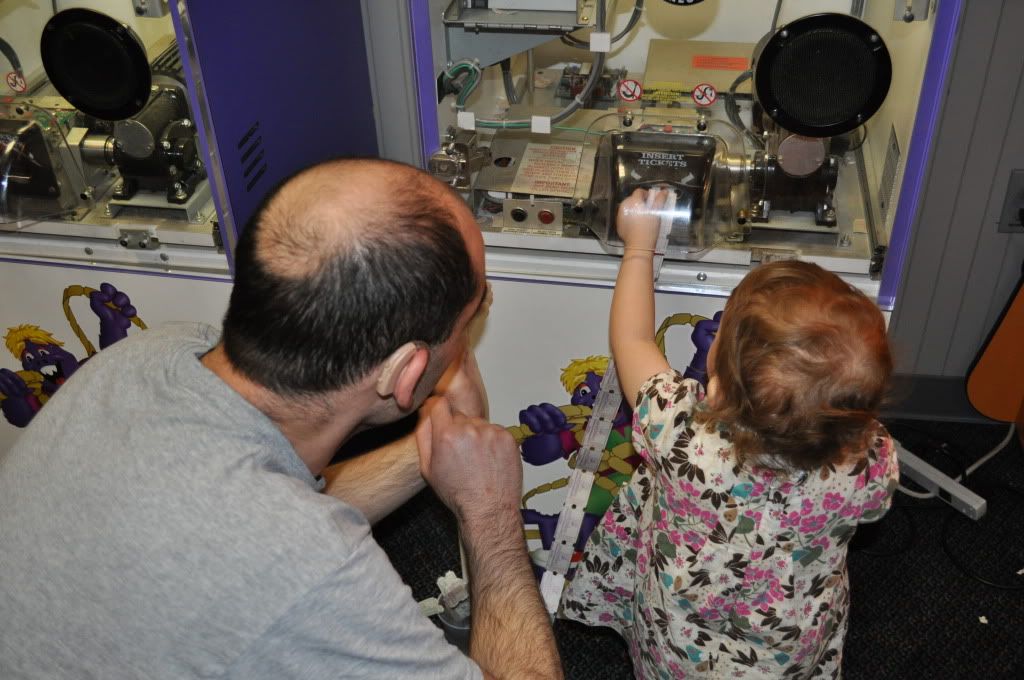 That's right! 320 tickets in one night with 100 token for the price of 60.
Booya!
Marley got a rocket, lots of bling, stickers, and star glasses.