I know I'm not going to start charging people for my oh-so-talanted photos over night, but someday I WILL. Taking up photography has been so enjoyable. When I think about, learn about and try photography it feels like I'm using a different part of my brain...it feels gooooood! I feel creative. Not like math, which also feels like I'm using another part of my brain, but that just hurts.
I have learned quite a bit in the past month and a half. I shadowed my friend Becky who is an excellent photographer and watching someone in action helps me learn so much better. Becky also let me borrow three books on photography and I'm reading those. With some help from Nathan, my trusty computer sidekick, I figured out how to publish nice big photos without them turning grainy.
We bought our camera in a kit which included an instructional DVD. This DVD shows the basics of our camera and all the different ways you can use it (auto OR manual). It also goes over the basics of photography like setting a scene, how to frame a good picture, making sure vertical lines aren't coming out of the top of your model's head, etc. It's very informative. The host of is award-winning
National Geographic Traveler
photographer, Bob Krist. Besides being very smart and talented in photography, and not talking down to amatures he is a very cute man. Look at him!
I got this photo at: http://www.nationalgeographicexpeditions.com/experts/80/detail
You should image search his name and check out his amazing photos!


One day I would LOVE to take a photography class. We have looked into it a little. At UNL you have to be accepted to their photography program to take ANY photography courses, LAME. SCC might have some during the day, but they didn't have any as part of their night/community courses...we'll see. I think I might just wait and see where we end up because I would love to take a course with Julie. I'm sure I wouldn't flunk because A) Julie IS photogenic and B) I just wouldn't, okay!

Well, you can't really get good at anything unless you practice, right? I have really good friends that are so willing to let me use them to practice. This is just one photo shoot but, there are more willing guinie pigs/people whose photo shoots will be coming soon!

This is the Higgins family.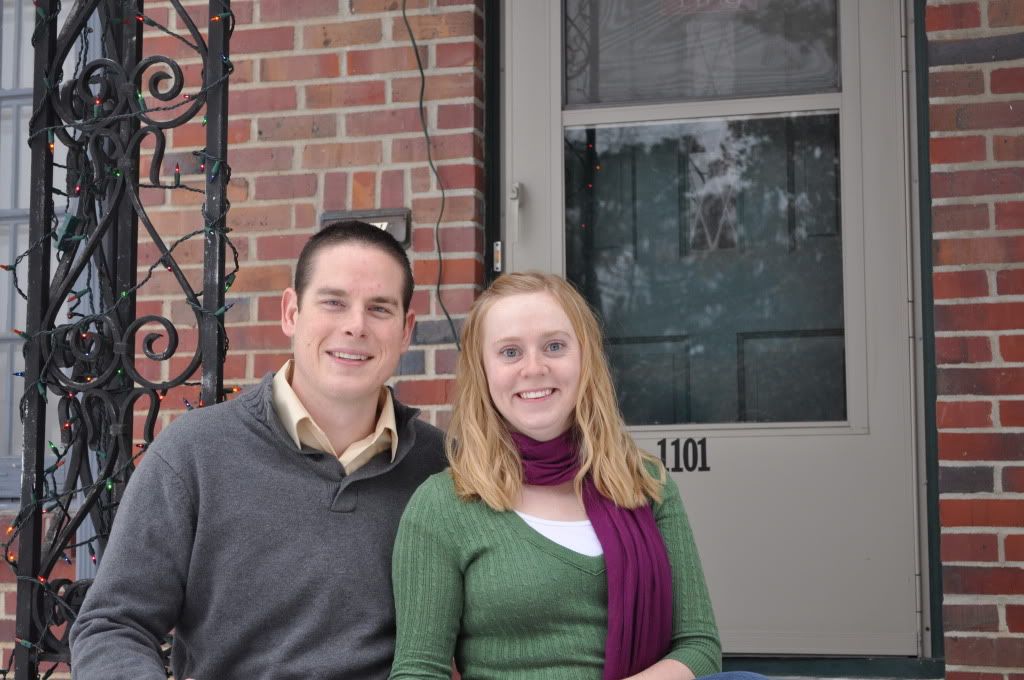 This is one of my favorites!
We took these on the UNL campus.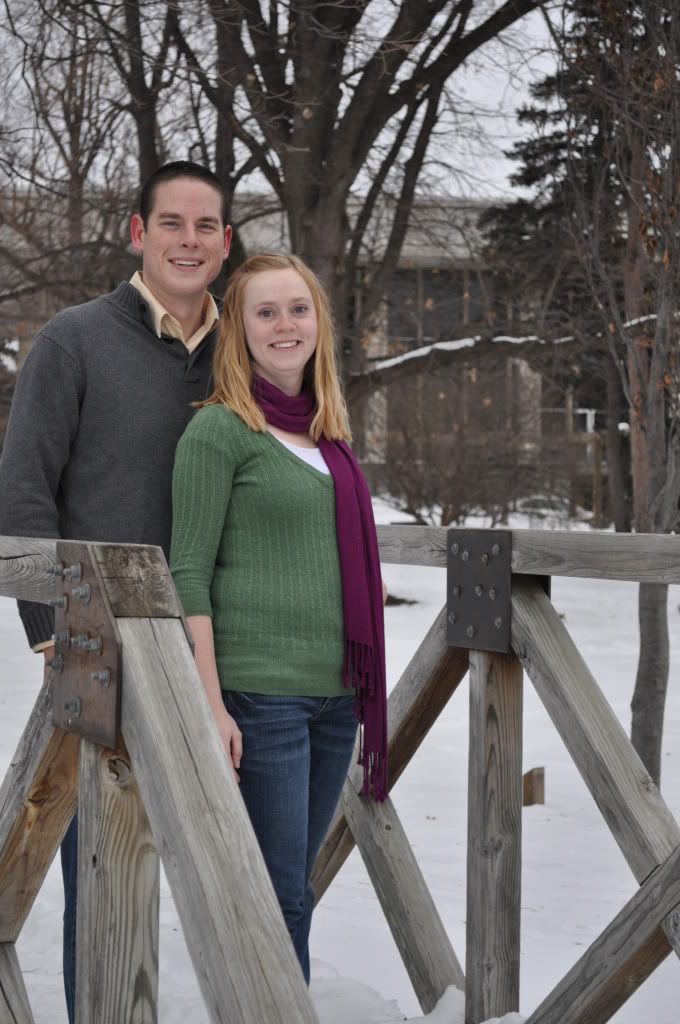 I brought a 3 step step-stool with me so I could get some aerol views and try to get fresh clean snow behind them. Creative, right? It was hard to find fresh clean snow. This picture was taken on the "beach/snow" SCENE setting. I like how it turned out.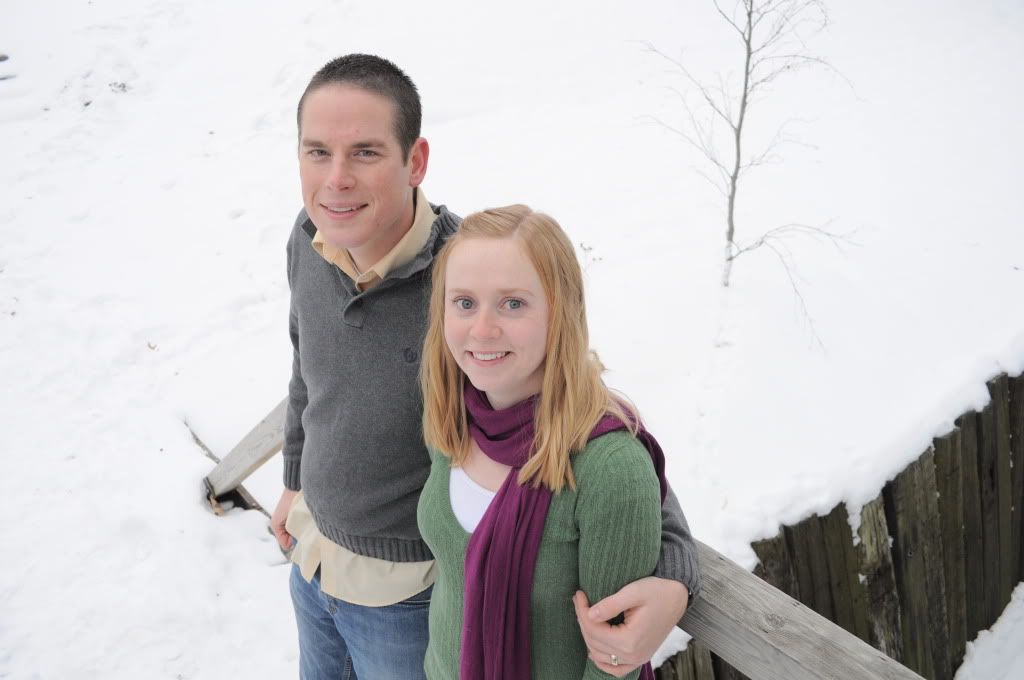 I actually tried all the SCENE settings from this angle so I could see the same shot with all the different settings. Smart right? The picture below was taken on the "sunset" setting. Interesting, right? The above and below pictures were the only settings I liked, for this photo anyway. The others were either too dark or made their skin look unnatural. This one is a little blue, but I like it.
This is another favorite of mine. I like this BIG tree behind them.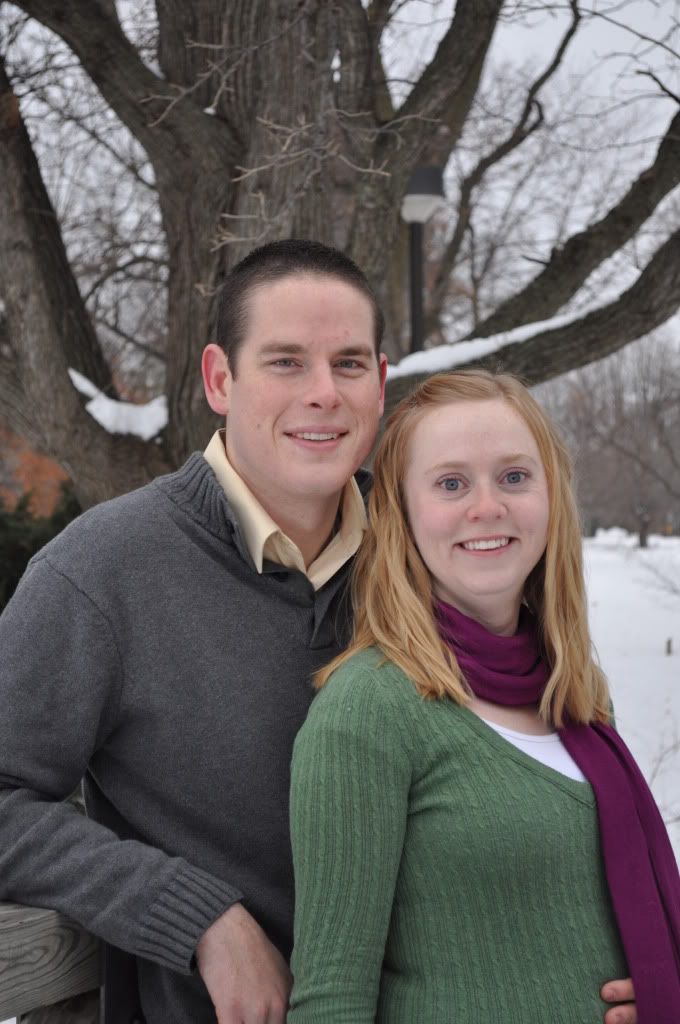 I had them bring their backpacks because they are both students. Good thinking, right?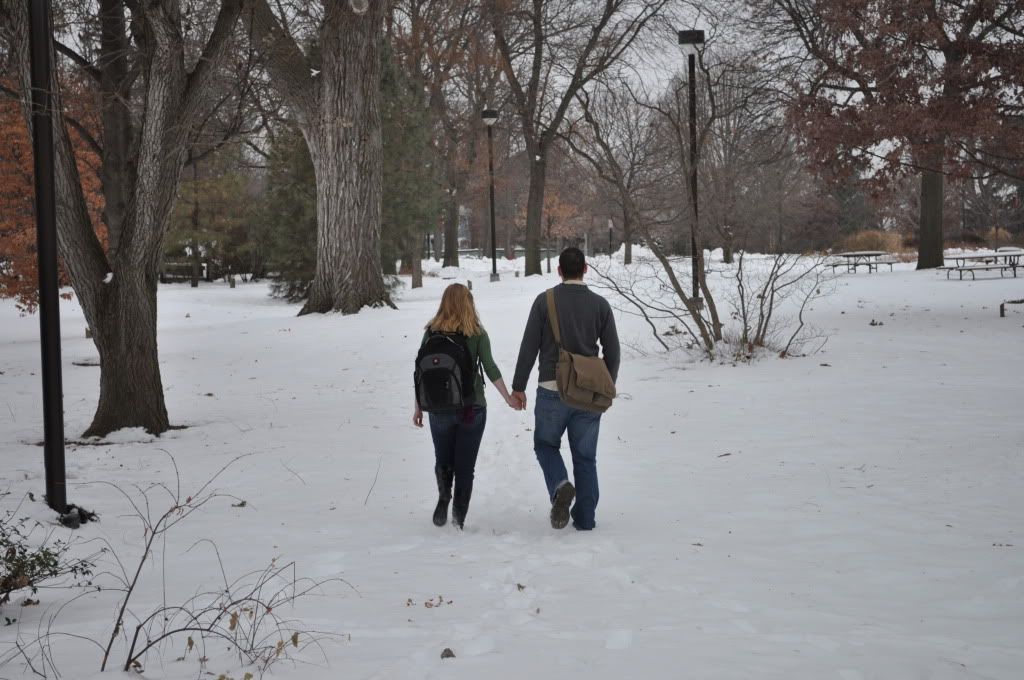 The pictures got out of order while downloading. I'm going to have to be careful about the order of download because this big monster cool pictures are hard to move. I really like this picture too, with the snowy creek bed behind them.
With the backpacks but closer this time.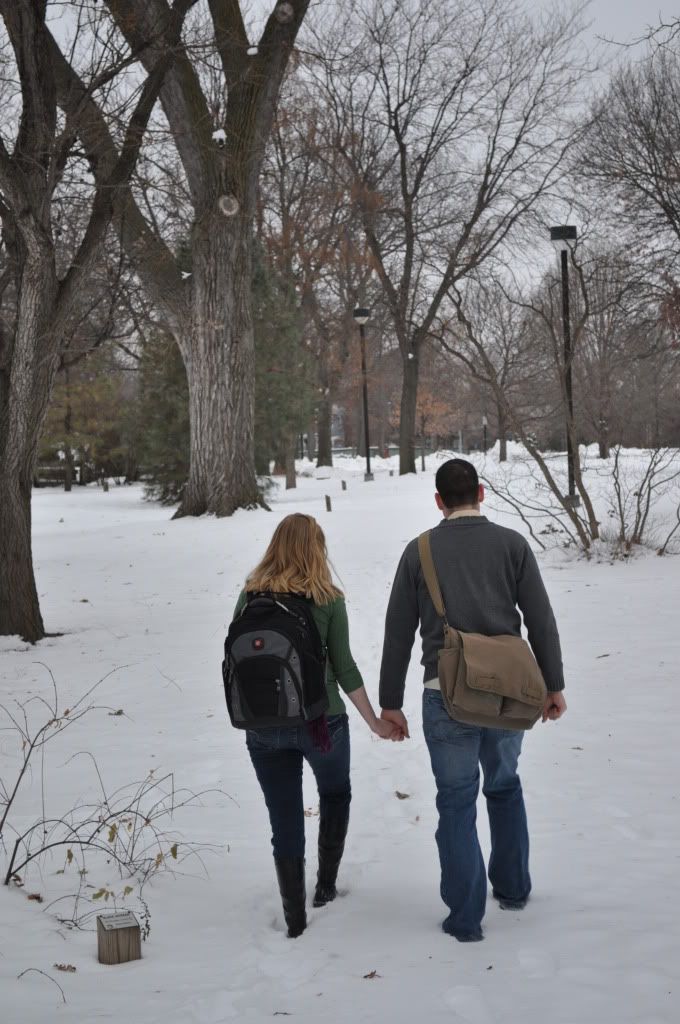 Love this one! I love their smiles and that she is looking at him. So cute!
Love this one even more...I think you know why. Happy!
Pictures on a bench.
Backpacks on the path, instead of through the snow.
The bench again, with the flash.
Professor Higgins (HA! My Fair Lady) is a Marriage and Family Therapist and this is one of the rooms in which he does therapy. Mr. and Mrs. Higgins are domonstrating how couples often look in this room.
Nice lip curl.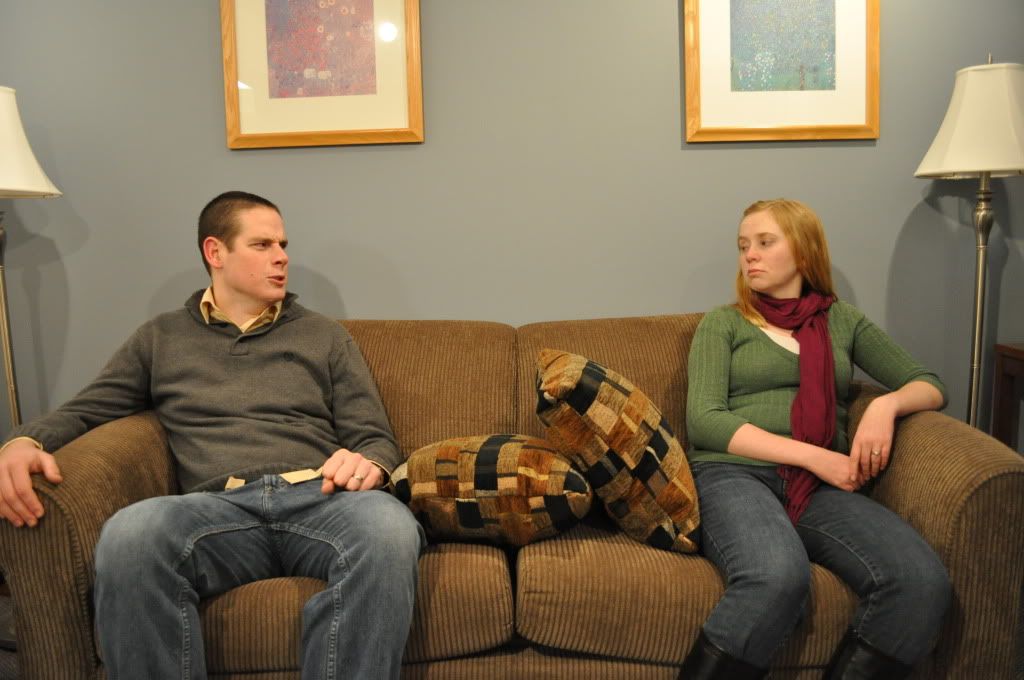 I think Christina should get an Academy Award for this one.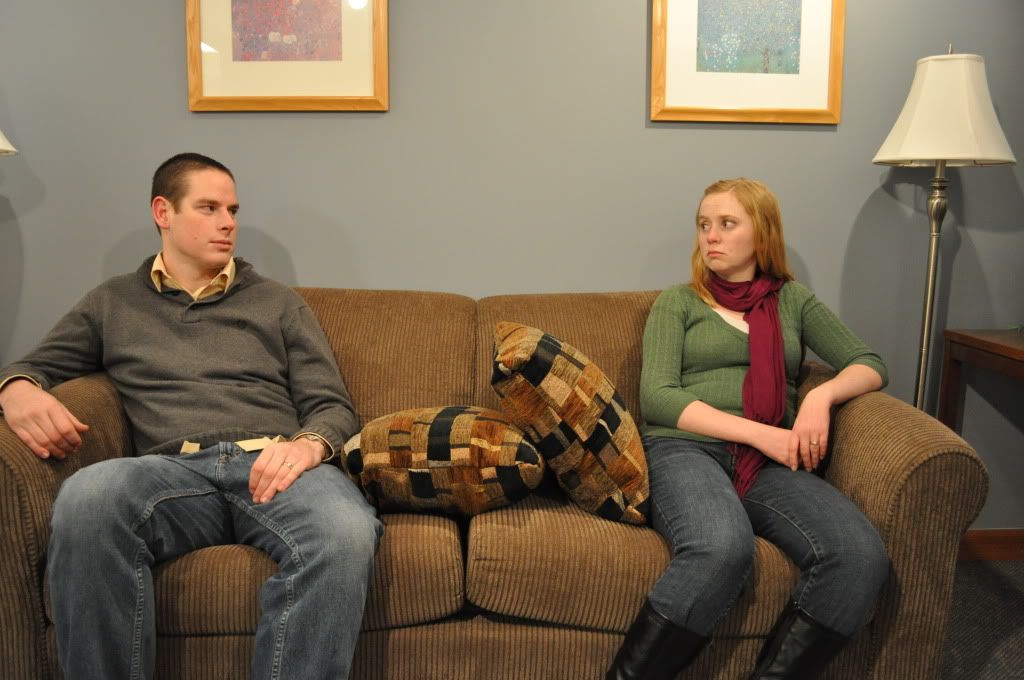 I really like this one too. I didn't think I would like the car and other lights in the back ground but I do.
I'm pretty sure couples DON'T look like this...well, maybe when they are totally done with therapy.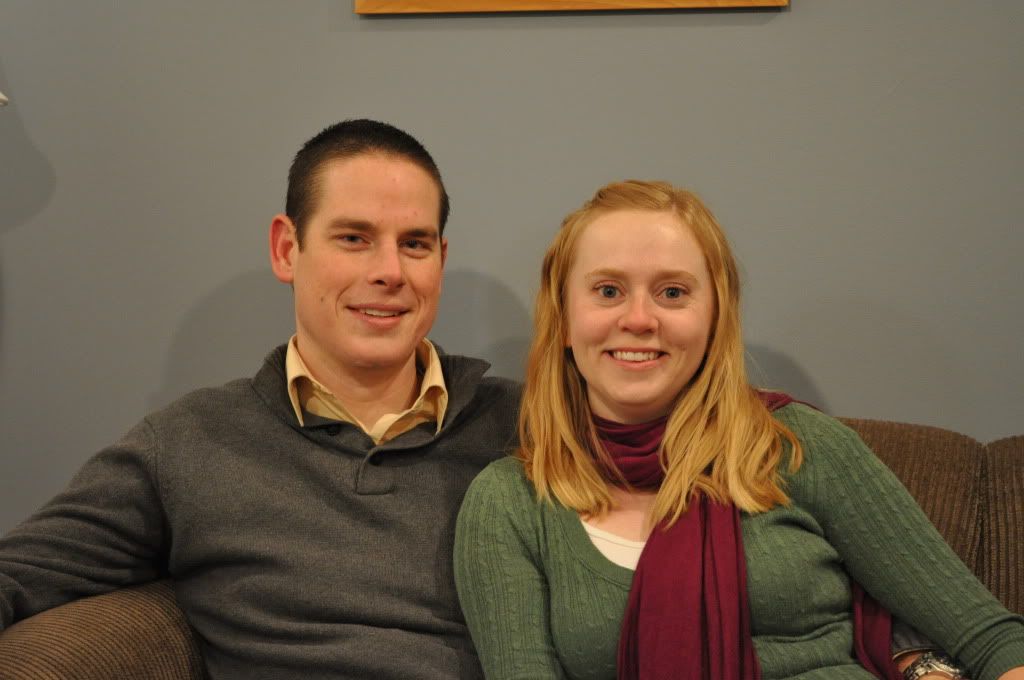 This is another favorite. They were great models. They were patient with me, even though it was COLD.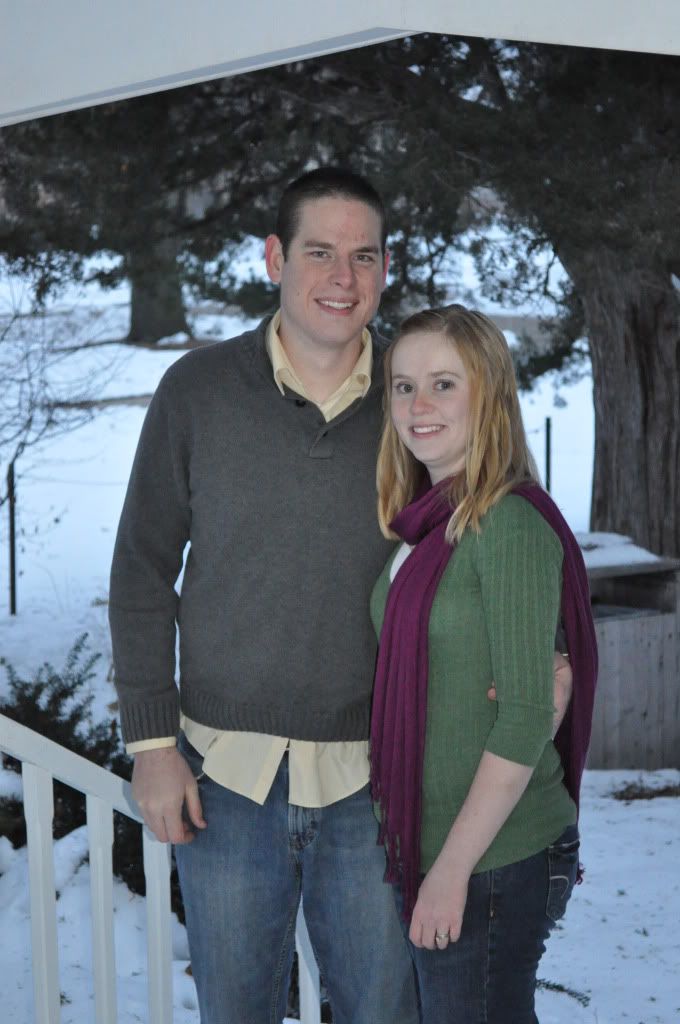 And, for fun, I decided that I'm going to have one of my models shoot a picture of me after every photo shoot. This is what I looked like during this photo shoot.